The Main Event's first day brings a treat for delegates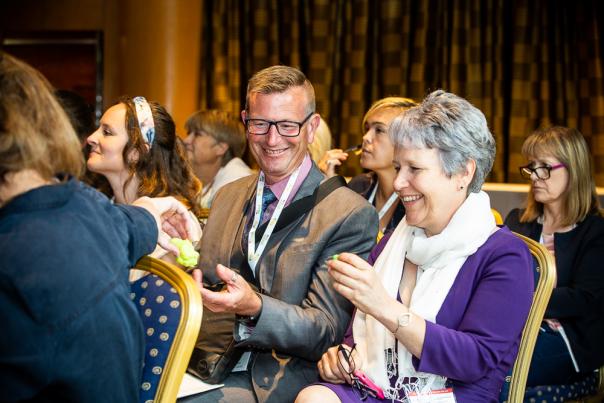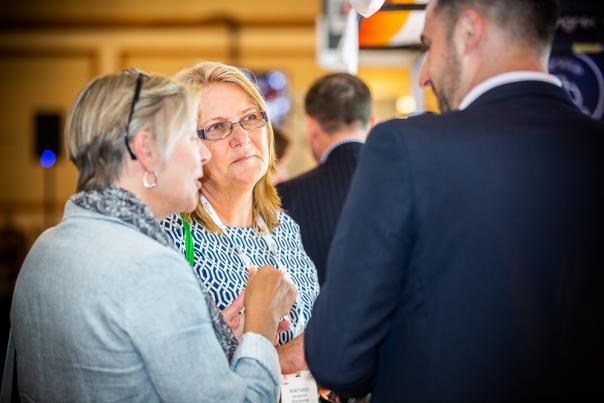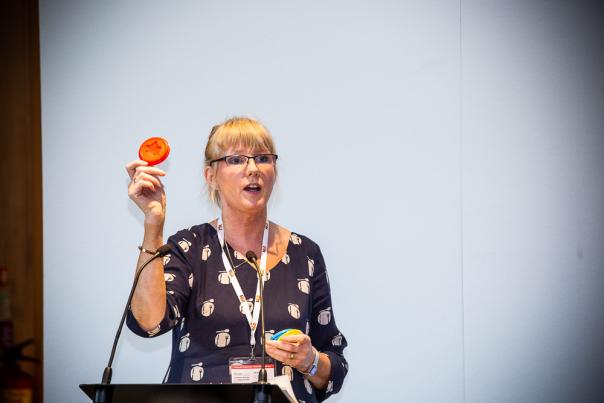 11 Jul 2019
Yesterday (Wednesday 10 July) LACA's annual main event kicked off with what is expected to be 'the best one yet'.
The education catering exhibition welcomed exhibitors over three rooms, treating delegates and visitors to the newest innovations in school food and the catering sector, including new food, payment systems and equipment. 
Also on day one was a selection of workshops to educate and help caterers when they go back to their service. They kicked off with Julia Richardson from GS Plus, giving delegates advice on tendering and procurement. 
It was followed by Mark Banahan from the Vegan Society who talked to delegates about the rise of vegan diets. He said that the number of vegans quadruped in the years leading up to 2018, and that environmental reasons were the second most popular reason, after animal rights, why people choose to go vegan. 
Helen Taylor, from Forest Green Rovers also talked delegates through how the football club gradually went fully vegan and plant-based quadrupling sales of food in the process and inspiring them to create the brand 'Little Green Devils' a plant-based school food brand that is now in talks to be introduced into the Merlin theme parks. 
The other on-topic workshop was on allergens with Jacquie McPeake, who discussed the recent announcement of Natasha's Law and what that would mean to caterers with the more stringent allergen labelling on packaged food for sale. 
She also emphasised that caterers should be part of the allergen conversation in schools, it should be a three-way conversation between the parent, school and caterer, not just between the parent and school. 
The final workshop of the day focused around LACA learning and development, focusing on the new e-learning training LACA members can receive through Highfield at a reduced wait. The training will include choices for members on food safety level 1 and 2, allergen awareness and health and safety. 
Chaired by Dr David Bull, the afternoon conference started with opening remarks from National Chair Michael Hales who told delegates what they could expect over the next two days.
He also mentioned the recently-published healthy schools rating scheme, calling it 'not good enough' and open to abuse, calling for it to be mandatory for all schools. 
Hales further mentioned that LACA for the first time will have a presence at the Labour and Conserative party conferences in the Autumn to campaign for Universal Free School Meals and the challenge of reducing childhood obesity. 
It was followed by Anna Taylor, who educated delegates on the future food enquiry which found that 10% (1.3 million) of children in the UK were living with severe food insecurity - where they don't know where their next meal is coming from. The inquiry published a children's right to food charter, which she encouraged LACA members to get involved in. 
The conference finished with Dr Hazel Wallace who talked about the importance of diets in delivering a healthy and sustainable future, as well as the role in exercise in our health. 
The Main Event continues