Mary's Meals appeals for its 'big family Christmas table'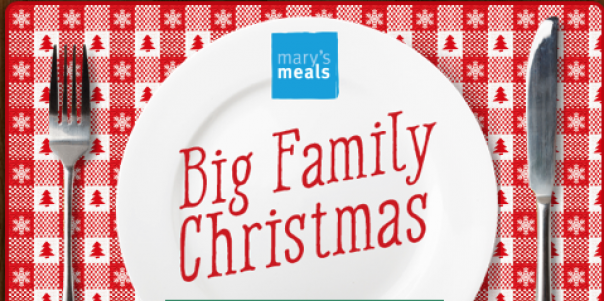 17 Dec 2018
Mary's Meals is appealing for donations for its 'big family Christmas table', which will allow a child to be fed a school meal for a whole year.
It says: "This year, the cost of a typical Christmas dinner could be up to £20 per person. But by setting a place at our virtual table for just £13.90, you will feed a child at a place of education in some of the world' poorest communities for an entire school year.
"After all, there's always room for one more at Christmas."
The charity will also benefit from 'double the love'. Up until March 2019, the UK government will match public donations up to £2 million.
To find out more, visit the big family Christmas page