McCormick invites chefs and operators to join free, live kitchen demos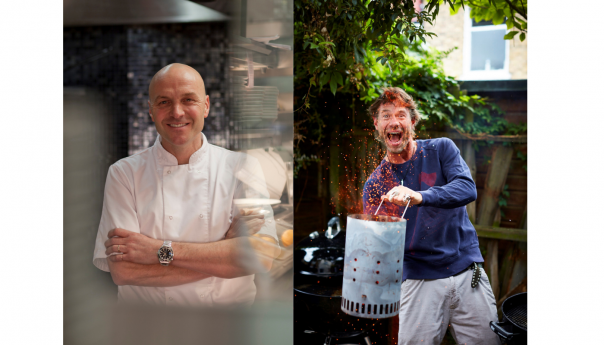 10 Sep 2020
Spice and seasonings company McCormick is inviting chefs and operators to be part of its 'End of Summer Sessions', featuring two of the UK's most respected chefs hosting two unique digital inspiration demos, live from their respective kitchens.
Celebrated chef and co-host of Channel 4's Sunday Brunch, Simon Rimmer, will be hosting an hour-long session on Thursday September 17th at 10am, showing new ways with Schwartz seasonings and American classic Old Bay.
The following day,September 18th at 10am, presenter and pit master Christian Stevenson aka DJ BBQ, takes the reins, demonstrating fire cooking techniques with Frank's RedHot and French's Mustard.
McCormick commercial controller Chris Cannon said that with the seasons shifting, both sessions promised new ideas and new ways of thinking, and both were completely free to join.
"UK chefs, caterers, F&B managers and anyone with a vested interest in making menus stand out and work hard is invited to join what promises to be a challenging end to the year.
"Those that do will not only receive their exclusive digital tickets to the sessions, they can also benefit from full size product samples and recipe resources in the wake of the event.
"We're extremely proud to be working with these fantastic exponents of food, two chefs with contrasting styles and approaches to the craft, both of whom chime perfectly with our ethos of keeping things new and interesting.
"The events of 2020 may have conspired to disrupt much of our planned face to face outreach, but pandemic or not, this type of digital showcase is the perfect platform to reach and inspire hard working, time poor chefs.
"When it comes to inspiration, I promise you won't have seen anything like what these two have planned. If you're looking for menu inspiration as autumn approaches, this is the place. I urge people to bag their exclusive free tickets today."