Meat-free protein brand Quorn launches toolkit to help school caterers in reopening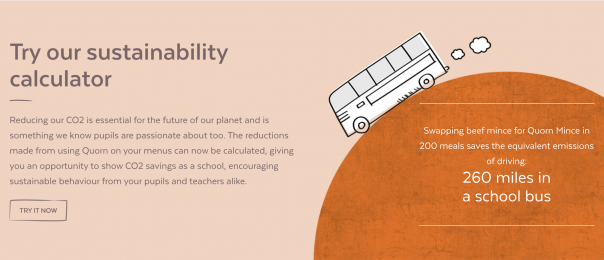 24 Aug 2020
A new foodservice hub dedicated to helping public sector caterers, particularly those in schools, adapt to new operating conditions as a result of lockdown, and the growing demand for meat-free options.
It includes advice and recipes based on research with customers showing how suppliers can help, together with extensive consumer insight.
Claire Roper, head of marketing foodservice at Quorn, said the toolkit would provide 'eating out and education caterers with practical tips to make reopening that little bit easier'.
"A lot has changed this year including how we all live and how we do business. We've admired the way our foodservice customers are adapting and we're working with them to do all we can to make that process a little simpler.
"Quorn's new foodservice hub will focus on ways to adapt to the new normal as it evolves and will highlight the opportunities that caterers can tap into to be successful.
"Meat-free has been a growing trend for many years and with 1 in 5 Brits cutting down on meat consumption during the Covid-19 pandemic against the backdrop of the most successful Veganuary to date earlier this year, meat-free is here to stay.
"As the best-known meat-free brand we are passionate about helping our customers be part of this success story."
The Quorn Foodservice Hub provides:
* Cooking development days
* Ability to arrange an online demo with Quorn's culinary team
* Advice on how to adapt menus to cater for the growing takeaway and 'at home' trends and the new focused school menus.
* Downloadable insights to help you build customer trust in eating out with new opportunities for your menu
* Fact sheets on the benefits of fibre and protein
* Customer access to a sustainability calculator showing you how you can make clear CO2 savings by adding Quorn to the menu
You can find out more by visiting: https://www.quornfoodservice.co.uk/education