Mellors Big Red Bus returns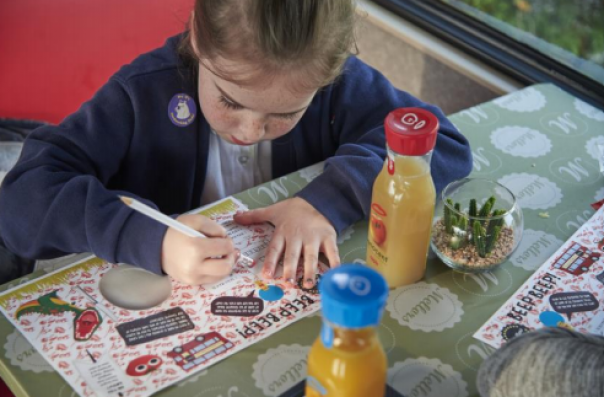 19 May 2021
After a tough year for the education catering industry, Mellors Catering Services has announced the 'award-winning' Big Red Bus is ready to get back on the road again.
The traditional double decker London bus is kitted out with a kitchen facility, upstairs dining area as well as an outside dining area. Covid-19 restrictions and school closures had meant the Mellors Big Red Bus was out of action.
Mellors has now put in place robust Covid-19 safety procedures to ensure all staff and customers are safe to return to the Big Red Bus.
Danielle Watkins, head of nutrition & food development at Mellors, said: "We're constantly looking for cool new ways to engage with our customers.
"We aim to make the dining experience as fun as possible and the Mellors Big Red Bus is no exception. Our bus driver Carol can't wait to get back on the road and provide this fantastic experience to children after such a difficult year."
Since its launch over two years ago, the Big Red Bus has served tens of thousands of meals to schoolchildren throughout the Midlands, North Wales and the North of England.