Members' Update - From Stephen Forster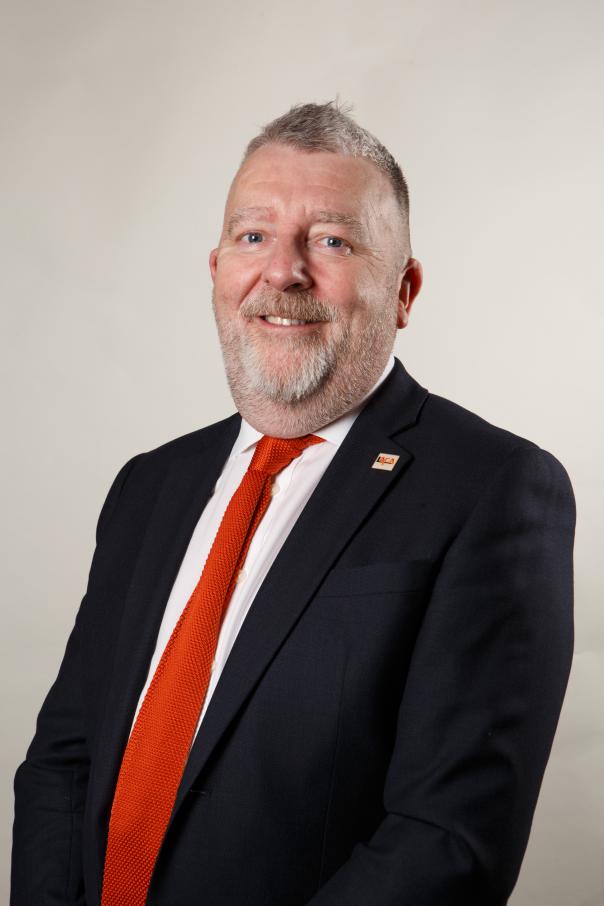 08 Sep 2020
After six long months, all schools across the country are welcoming children back to their classrooms this week. The new term will provide a variety of new challenges for catering staff as we navigate a Covid-secure environment; however, we can be confident that the Government is determined to see a full school meals service resume as soon as possible, allowing for new measures as set out in the Department for Education's updated guidance on providing school meals.
Over the summer, I met with the Minister for School Food, Vicky Ford MP, to discuss the importance of providing assurances to the school food sector that school chefs, and not supermarket vouchers schemes, would be providing meals to children from September onwards. In response, the Minister told LACA that she expects all school kitchens to be open and serving school meals from September. She reiterated this point in a letter to LACA following our meeting, where the Minister said:
"For the avoidance of any doubt, I want to re-iterate the two main points: 1. From September, we expect schools to return to full mandatory attendance 2. We expect all school kitchens to be open so that pupils can be provided with healthy, nutritious and tasty meals."
She also praised our members for the work that they did throughout the national lockdown period in the spring:
"I would like to thank the companies in the sector who made extra efforts to keep supplies running to schools. They did this despite uncertainties over the numbers attending and their own staffing and supply position. This is a huge credit to their commitment, planning and organisation."
She went on to say:
"I would also like to thank you and your members for engaging in constructive dialogues with schools, and local and national government officials throughout the national lockdown period. You have provided valuable feedback on practical issues affecting the sector and constructive ideas which, I can assure you, have influenced our policy thinking"
During our meeting we raised concerns about the impact of local lockdowns on the school food industry, particularly if schools are shut. This was a concern shared by the Minister who said "I would call on you and your members to develop the best possible local solutions in case local restrictions are necessary, to make sure eligible children can continue to access healthy meals."
In order to assist the Minister, we have since surveyed our members so that we can understand existing lockdown plans that are in place, and what resources schools would need to continue to deliver free school meals during a local lockdown. We were pleased to see that 74% of you said that it would be very possible to provide hot meals to vulnerable children/children of key workers in the event of a local lockdown in your area. In addition, 55% of you said that it would be possible to provide food to the wider, more vulnerable community. We will be sharing this data with the Department this week, which will include recommendations on what help the school meals industry would required from the Government in order to provide meals during a lockdown. Since the beginning of the pandemic we have said that LACA's members are willing and able to support those who are in need.
As a result of this discussion with the Minister, we have worked with the Department for Education and Public Health England to  draw up new guidance for schools to provide food parcels for children in receipt of free school meals during a local lockdown. We have now published this guidance on our website and this can be accessed in full here. The guidance sets out some general principles for putting together a food parcel which will allow parents and carers to prepare simple and healthy lunches for their children at home across the week.
We have stressed the need for adequate funding to provide these parcels, as the current allocation for FSM is not enough to cover the cost of providing weekly food parcels in the event a school is required to close. We are continuing our discussions with the Department for Education and hope to be able to provide guidance in due course on allocating funding for food parcels should these be needed.
The Department for Education published their updated guidance on providing school meals during the Covid-19 outbreak on 28th August, which all schools should follow as of their full re-opening in early September. The guidance can be accessed here.
We have our Annual Members Meeting next Monday please make an effort to join us  to hear some of our plans for the Autumn Term and a roundup of the past year. 
I look forward to a better year ahead,  who could have predicted the way things would have turned out in my first year as LACA Chair.
On a final note, now we are all back at school, we would love to hear your good news stories and see your back to school photos children eating their hot, healthy and nutritious lunches. Please share your stories and images via our twitter and Instagram accounts, using the hashtag #LACAGoodNewsStory.