MPs serve up school meals in Barking & Dagenham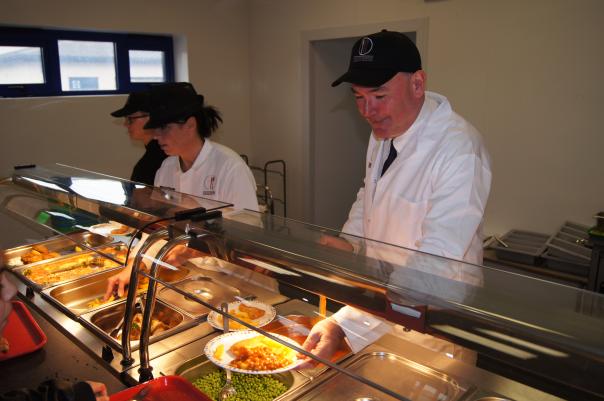 08 Nov 2016
Local MPs and councillors were on hand to help serve up school meals in two Barking & Dagenham primary schools on Friday as part of LACA's National School Meals Week.
MPs Margaret Hodge and Jon Cruddas, along with councillor Darren Rodwell, leader of the Council, visited Ripple Primary and Rush Green Primary and served hot school meals to pupils.
Margaret Hodge MP, said: "It is really important to make sure Barking and Dagenham children are receiving healthy school meals to help go towards a balanced diet which gives them more energy to concentrate in class. I'm pleased that Barking and Dagenham Catering are providing such a great service."
The main meals of the day were Tempura Fish Fillet and Cheese & Tomato Quiche.
Earlier in the week, Barking & Dagenham Catering Services provided hot school meals for LACA National School Meals event at Parliament, which was attended by MPs, education catering representatives and pupils for Calverdale Primary School.