Müller to remove all plastic straws by 2020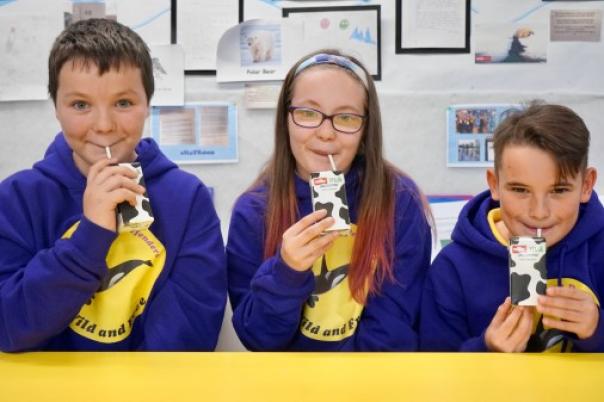 22 Nov 2019
Müller has committed to removing all plastic straws from its products by 2020, having already removed 10,000 tonnes of plastic from Müller Milk bottles since 2016.
School children at Sunnyside Primary School in Glasgow contacted the dairy company in 2016 highlighting their concerns about the environmental impact of plastic straws. The school is now working with the dairy company to trial Müller's new paper straw, which is attached to their recyclable milk cartons.
Lisa Perrie, principal teacher at Sunnyside Primary School said: "It is wonderful for our young conservationists to get their hands on a product first discussed between the Sunnyside Ocean Defenders and Müller over eighteen months ago. 
"Müller keeping the children up to date on developments not only shows our young people that their opinion is valued, but that companies like Müller can be the change in reducing the impact of single use plastic. 
"Our Ocean Defenders appreciate that this took time, investment and quite a bit of elbow grease from the Müller team, but the quality of the product today shows that this hard work has paid off. Our pupils loved it!"
Müller is currently undertaking further trials at its Bridgwater site, using the new paper straws. If successful the paper straws will be introduced to other schools by 2020, eliminating 48 tonnes of plastic every year. 
Gareth Budd, head of customer innovation at Müller Milk & Ingredients added: "We've already removed 10,000 tonnes of plastic from our packaging in recent years, our fresh milk bottles are 100% recyclable, and they contain up to 40% recycled material.
"But to ensure that future generations continue to benefit from the goodness of fresh school milk, we recognise the need to continually innovate and update our packaging. 
"The pupils at Sunnyside Primary School have a real passion for positive change, and were an inspiration. We thank them for their valued participation in the trial, and now we're fully focused on removing all plastic straws from our school milk by the end of 2020."