Nadim and Tanya Ednan-Laperouse appear on The One Show to discuss Natasha's Law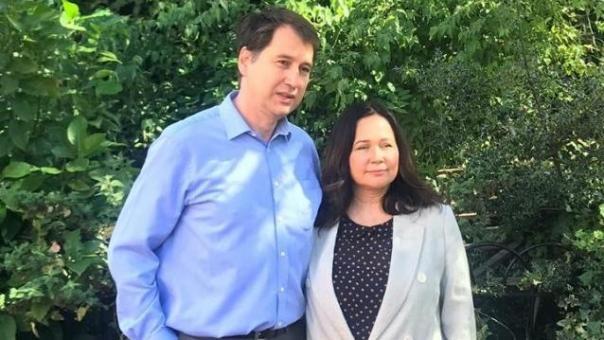 04 Oct 2021
Nadim and Tanya Ednan-Laperouse, who lost their daughter Natasha following an allergic reaction to eating sesame seeds baked into the dough of a baguette, appeared on The One Show to discuss the importance of Natasha's Law.
Natasha's Law, which came into effect from 1 October 2021, requires all food businesses to provide full ingredient lists and allergen labelling on foods pre-packaged for direct sale (PPDS) on the premises.
In the UK an estimated 7% of children suffer from a food allergy. While some reactions can be treated, some can be more severe or even fatal. Following Natasha's death, Nadim and Tanya set up NARF (Natasha Allergy Research Foundation) to help people who suffer with food allergies.
During an interview they said: "We had taught Natasha to trust labels and that's where we failed. If all the ingredients had been marked on there we would have never bought that sandwich. Natasha's Law closes the loop hole on packaged sandwiches or foods that are made on the premises on nearby that previously did not require any ingredient labelling or allergens being highlighted.
"We felt really a calling on us to actually take the mantle essentially and bring about a change for the whole country so that other families would never have to go through the sought of tragedies we've been through."
Chloe, who runs a café in East London, has been preparing for Natasha's Law for over a year and now she has implemented the necessary changes to make customers with allergens feel safe to purchase food out-of-home.
They added: "Chloe is an inspiration, other cafés can look to her and be able to see that its not so scary, if you get the right support you can do it as well. Every family with allergies is terrified that what happened to us would happen to them and so we do this for Natasha because she would have wanted us to and we do it them."
Nadim and Tanya Ednan-Laperouse will be one of the keynote speakers at the LACA Main Event, which is taking place on 12-14 October at the Hilton Birmingham Metropole. They will discuss the work of NARF and the role the school food sector needs to play in getting ready for Natasha's Law.
To find out more information about the LACA Main event, visit here.