National School Meals Week 2020 will run from Nov 9–13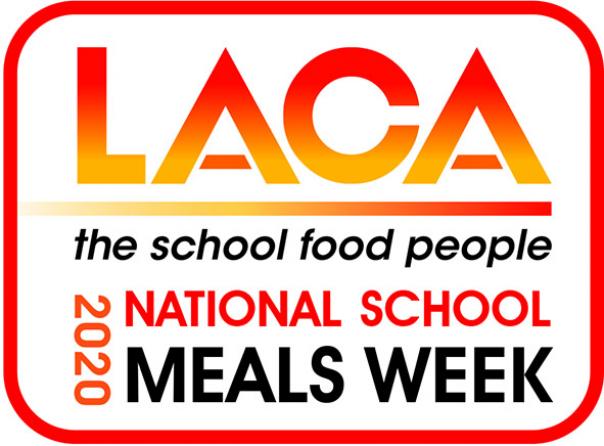 16 Sep 2020
National School Meals Week (NSMW) has now been running for almost 30 years and, following what has been a very strange few months for us all, it has added importance this year, according to Nigel Argyle, whose company Elygra promotes the event.
"Children have been away from the school environment for a long time and, as they return, many school caters are being asked to serve packed lunches in the classroom, others are trialing staggered lunchtimes in the hall, with others making different arrangements as everyone finds their way through to what best works for them.
"An important point to make is that school catering staff, key workers in their own right, have been serving school food throughout the pandemic, including during the school holidays and, for that, the country as a whole is very grateful.
"They are at the heart of all that is happening now and we thank them for their flexibility, dedication and hard work.
"NSMW has always been a great opportunity to promote school lunches and showcase the importance of school food to all stakeholders."
Why you should support NSMW 2020 #Tasteforyourself:
· We have created five themes for caterers to choose which to get involved with – all popular, simple, appealing to students and resources can be downloaded and personalised for free.
· #Tasteforyourself, a social media campaign that parents, schools and caterers can get involved with to promote NSMW.
· A 'THANK YOU KEY WORKERS!' day, an event where local MPs can be invited in to thank staff for all their efforts during the pandemic.
· Support from Love British Food and Food for Life to promote British food and the importance of sustainability.
A week of fun activities for NSMW 2020
"LACA's aim is to get people back enjoying hot school meals to fuel healthy minds and support local British Food.
"We know that a healthy hot balanced meal supports learning and development, LACA has created five new fun and educational themes to encourage uptake. We are delighted to have the support of Food for Life and Love British Food this year. A range of fabulous FREE resources for caterers and schools to support the event, including posters, activities, press releases and menus will be available.
A week full of fun
· Monday, 'Go meat free'. Choosing a vegetarian menu for the day not only has health benefits but also benefits the environment. We know many caterers are already promoting this once a week.
· Tuesday 'The School Meals Oscars', a day of students' favourite meals – where the menu items are the 'star of the show' – you can encourage parents and children to submit their favourite meal and dessert to be served at school.
· Wednesday – 'National Roast Dinner Day', The Soil Association – Food for Life are once again running this extremely popular event and we encourage school caterers to get behind it.
· Thursday 'The Great British School Lunch' with support from 'Love British Food', we will encourage caterers to showcase a menu packed with British favourites, which have topped our polls so we know they will be popular. It's so important to support our farmers, local businesses and reduce food miles to protect our environment.
· Friday – 'THANK YOU KEY WORKERS!' – We are asking all caterers to invite their local MP into a school for lunch where he/she will be asked to present a certificate to that catering team, representing all the catering staff in each constituency who have been heroes throughout the Covid pandemic.
Parents can get involved too….
"Please ask at your child's school to see what plans and activities they have for the week. We need your support too, so please encourage your children to stay for a week of great food and fun themes. Join in with our social media campaigns too. Keep up to date by visiting https://thegreatschoollunch.co.uk/ regularly.
"Please follow all our social media platforms and keep visiting our website and let us know what you will be doing to make NSMW 2020 a successful week across the country. The NSMW Team is always on hand for help and support.
"The event wouldn't be the success it is without your support, take a look at what we did last year during – including videos of each stage of the tour as well as a summary video of the week's activities go to https://thegreatschoollunch.co.uk/. Don't forget to click on the Gallery tab."