Newham Council launches plan to end holiday hunger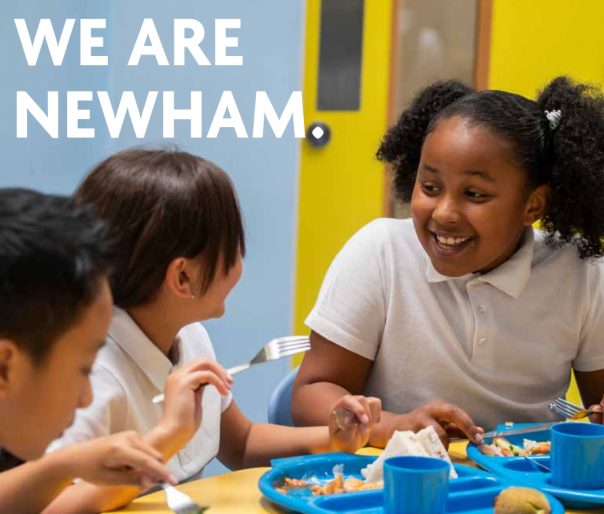 28 Jul 2021
Newham Council has worked with local partners and families to create its new Young People and Food Security Strategy which aims to tackle food poverty and holiday hunger.
Families in Newham, where 50% of children are living in poverty, have been hit hard by the Covid-19 pandemic and struggled to afford to put food on the table.
The strategy builds on a £6m raft of emergency initiatives to support children and families through the pandemic, while addressing the underlying problems causing poverty. It aims to ensure all residents can access affordable, healthy food in their nurseries, schools and high streets.
Rokhsana Fiaz, Mayor of Newham, said: "Poverty is the main cause of food insecurity and it is an outrage that so many of our residents cannot afford enough food to live a healthy and happy life. This is a basic human right.

"The campaign by Marcus Rashford highlighted why government needs to do much, much more; and all of us stand united with him to say we will not accept allowing our children to go hungry any more.

"This summer around 17,000 children in our borough will receive food vouchers in the school break. That is a sobering number. Our strategy aims to address the scourge of food insecurity head on. We will ensure everyone in Newham is food secure. In the 21st Century, no one in our borough, should be going hungry."
By Year six, 43% of Newham pupils were overweight or obese, the second highest rate in London due to food poverty. NHS England research has found that children living in the most deprived areas of the UK are more likely to be obese.
The initiatives include piloting healthy eating projects in secondary schools, introducing borough-wide food clubs and a new digital food map on the Council's website showing local available food support services.
Access the Young People and Food Security Strategy here.