The 'non-trouble' with technology in hospitality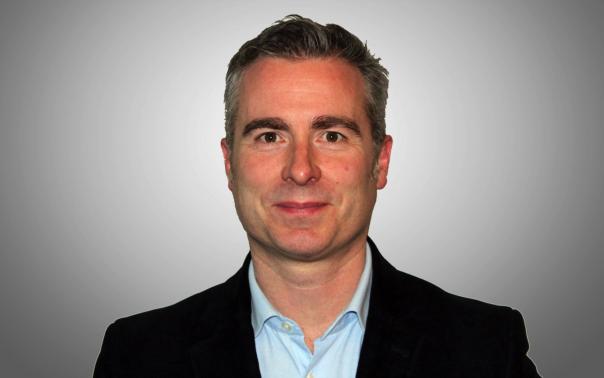 23 Aug 2018
With reports this week claiming that technology is diminishing more and more job opportunities, Nick Hucker, chief executive of digital ordering company Preoday, discusses its impact on the foodservice and hospitality industry.
As technology continues to infiltrate into our lives - making everything quicker and more convenient – some celebrate its advances while others are concerned about its growing presence in the workplace. 
It has recently been found that 70% of people 'fear' that technology is going to take over our lives and will soon be able to fulfil most tasks managed by human workers.
In the foodservice and hospitality industries specifically, robots and other technologies are used to enhance almost every strand of business operations - from customer ordering to food preparation, table waiting and bill payments.
Given that so many functions of a traditional restaurant can already be fulfilled by technology, will humans still be required to serve a customer meal by 2030? …Or will their role simply change? Hucker discusses.
Robots are here to help
As a digital ordering company, Preoday supports the use of technology within the industry but we don't think it will replace the need - or desire - for human staff. What we're seeing is that companies are introducing technology in order to create efficiencies and streamline the dining process for consumers and themselves. Rather than removing the need for a waiter or phone operator, they are freeing staff up to tend other areas where human involvement remains vital - such as customer service.
Data indicates the on-going importance of human interactions, 88% of consumers preferring waiter service to ordering at a bar. Convenience will factor into this, but so does the personal nature of speaking to a human.
If we can agree that humans will always have a place within the hospitality industry, it doesn't hurt to look at areas where robots and technology might have a greater impact.
Robots in the kitchen
Few people can imagine robots replacing chefs at a fine dining restaurant, but in venues where there's great repeatability, technology could be used to turn out food at speed. 
Currently, the most famous example is Flippy - a burger flipping robot working in Caliburger. Used to assist kitchen staff with grilling, frying, prepping and plating, integrated sensors and cameras allow it to 'see' the food it is helping to cook.
While Flippy is clearly best placed in a burger restaurant, it isn't unrealistic to imagine similar technologies at other quick service venues like fish and chip shops or sandwich delis.
Robots front-of-house
In the few fast food eateries where customer experience is more reliant on speed and entertainment than human interaction, robots do have an opportunity to step into the waiter's shoes.
A Korean restaurant in California, for example, has employed a robot to navigate its crowded spaces. It uses sensors to avoid obstacles and deliver customers' orders; but human servers are still needed to summon the robot and load it with food.
Similarly, in Japan, a robot has been serving customers in Pizza Hut. Rather than delivering food to the table (which remains the task of humans), its main role is to meet and greet, provide menu information and let customers order direct from its inbuilt tablet screen.
Automated order management
The days when customers phoned a restaurant to order a takeaway are nearly gone, as mobile and digital ordering makes food ordering faster and more accurate.
Not only does it streamline the process - allowing venues to open up new revenue streams – it also frees up staff to concentrate on providing excellent service to in-store customers.
Additionally, the data collected through digital ordering platforms allows restaurants to recognise patterns in customer use, thereby honing its offerings and enhancing marketing with greater levels of personalisation.
To conclude, efforts are underway across the foodservice sector to capture and retain customer interest and business through robotic and automated technologies.
Will these efforts lead to a loss of jobs or the replacing of humans with robots? For the most part, no.
These technologies are instead helping to speed up service, free up waiting staff and improve customer experience. They are providing benefits that allow businesses to grow and expand and, who knows, may even allow businesses to take on more human staff in the long run.