North Ayrshire Council encourages uptake of free school meals for P4 pupils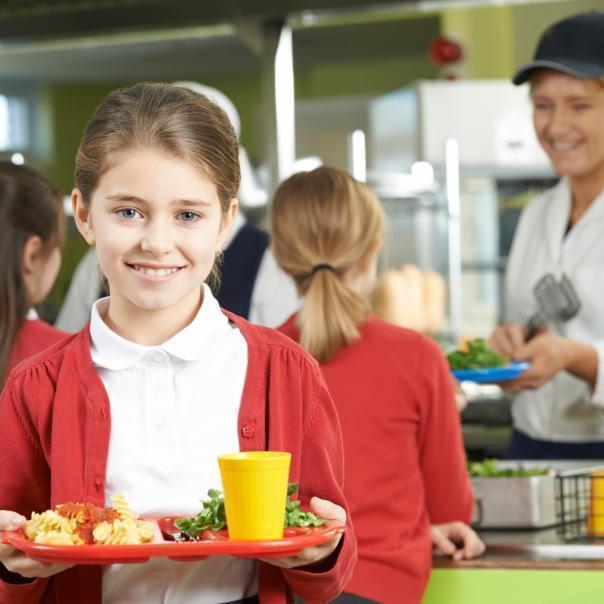 18 Aug 2021
North Ayrshire Council has been encouraging families to take up the offer of free school meals when the new school term starts today (18 August).
More than 90,000 Scottish primary school pupils will be entitled to new free school meal support in term time after the Scottish Government and local authority partners reached an agreement to introduce universal free school lunches for primary year four pupils from August 2021.
North Ayrshire Council announced earlier in the year that it had retained its gold Food for Life Served Here award for the eighth consecutive year. The gold accreditation recognises the Council's commitment to championing environmentally sustainable food and sourcing from local suppliers.
The latest figures show 73% of the ingredients used in the 6,200 Food For Life school meals served daily are produced in the UK, with the majority coming from Scotland. 
Councillor Jim Montgomerie, cabinet member for green new deal and sustainability, said: "North Ayrshire Council is committed to delivering free healthy school meals to eligible children and young people.
"It's fantastic more children will have free school meal entitlement to our award- winning healthy school meals. Retaining this gold mark gives our pupils and parents confidence in the quality of the ingredients used in our recipes.
"We are proud of our continued record in using local produce and supporting businesses in Ayrshire and across Scotland."