NSMW 'Taste For Yourself' tour gathers pace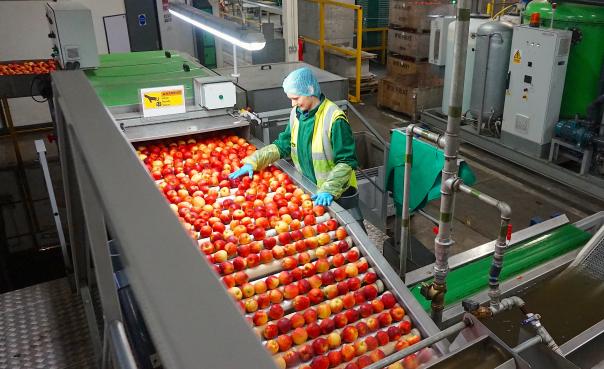 30 Aug 2019
The LACA NSMW sponsored by Kraft Heinz 'Taste For Yourself' campaign, is gathering pace with visits to the majority of LACA's regions confirmed.
The tour, taking place during NSMW - 11 -15 November 2019, will visit all ten LACA regions at designated stops, inviting parents, journalists, local dignitaries and the public at large to enjoy some healthy, nutritious, freshly prepared school food. 2019 SCOTY winner Steven Cross will be in charge in the mobile kitchen and will be serving up a variety of dishes using the 'best' of local produce.
The aim will be to highlight 10 important messages which underpin the work school caterers do.  The facts and messages about school meals will be different in each region, and when the 10 regional visits have been completed, the combined messaging should paint a very positive picture about the school meals industry. 
LACA chair of events, Neil Porter, said: "With all ten LACA regions being visited on the NSMW Taste For Yourself tour, we have the opportunity to put across a multiplicity of messages that collectively demonstrates the terrific work that is taking place in education catering today.
"With local suppliers being sourced wherever possible, fresh, healthy and nutritious produce is being consumed in schools on a daily basis and underlines the importance to local economies of the school food industry. LACA is the voice of the industry and it is good to go on the road and interact with many of the companies and individuals who have been serving our schools for many years and to keep fostering those valuable relationships." 
Two of the latest to confirm are in the agricultural and horticultural industries, sectors that are integral to the education catering supply chain. The LACA East of England region will see the tour stop off at the NFU East Anglia headquarters at Agriculture House, Newmarket on Tuesday 12 November, demonstrating the importance of British Agriculture in supplying schools with the nutritious provisions required on a daily basis for school menus.
Thursday 14 November is the planned stop in the LACA South West region when Elwell Fruit Farm in Bridport, West Dorset, will play host to the 'Taste For Yourself' tour, where the message is about the support for local farmers. A small family run business established over 70 years ago, Elwell grow a variety of apples and Conference pears and have supplied school meals caterer Local Food Links since they started in 2006.