Oxford School turns to Wexiödisk to provide dishwashing solution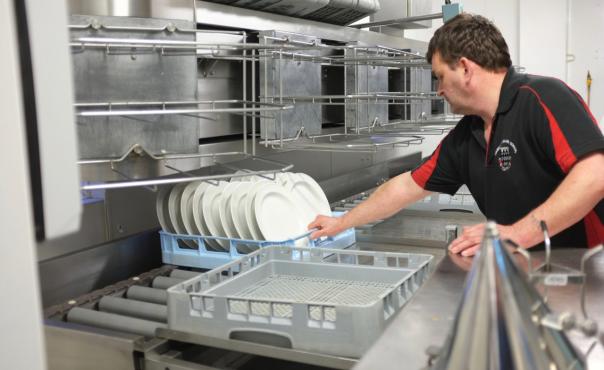 26 Mar 2020
Magdalen College School has turned to Swedish warewashing company Wexiödisk to provide an 'effective' dishwashing solution.
Managed by contract caterer Sodexo, the school catering team serves up to 1,000 covers a day throughout the week. The school catering team aims to use seasonal produce to create 'healthy, tasty and nutritious meals'.
David Minns, maintenance contract manager at Magdalen College School, introduced a Wexiödisk WD-213 ICS+ rack conveyor machine, a PRM-90 pre-rinse machine and a chain driven corner unit.
He said: "We were extremely pleased with the installation of our Wexiödisk machine. As such a crucial appliance, we gave BFES a date for the installation that would cause minimal disruption to our service and they were able to stick to this.
"The install was completed thoroughly and to a good standard, while the training provided by Wexiödisk has allowed the team to get to grips with the new technology extremely efficiently.
"What's more, we are really pleased that the equipment has been integrated with our existing tray racking machine, bringing the dirty crockery and cutlery directly from the dining area to the washing room."
For more information on Wexiödisk, visit: https://wexiodisk.com/en.