Oxfordshire school chefs to experience working at Belmond Le Manoir aux Quat'Saisons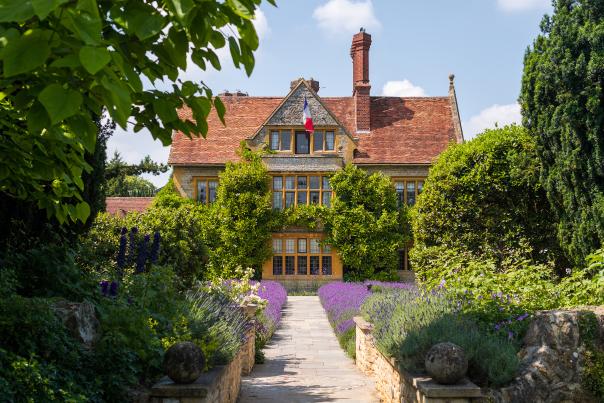 06 Aug 2019
As part of LACA's national Host a School Chef initiative sponsored by Alaska Seafood, two Oxfordshire County Council school chefs are to be put through their paces at Belmond Le Manoir aux Quat'Saisons.

Holding two Michelin Stars since it opened its doors in 1984, it will host Jill Hall from Trinity Primary School in Henley-on-Thames and Debbie Rice from North Kidlington School in Kidlington.
Alongside executive head chef Gary Jones and his team in late August, it will be another added to the list of establishments that have had education caterers spending a day working in some of the finest restaurants in the country alongside some of the most celebrated chefs.
Oxfordshire CC's Catering Services Lead Gail Witchell said: "It is an amazing opportunity for two of our school chefs to have the experience of working in the world class catering environment of Belmond Le Manoir aux Quat'Saisons
"A huge thank you to Belmond Le Manoir's Executive Head Chef Gary Jones for extending the invitation to us, it is very much appreciated and demonstrates just how inclusive the catering industry in this country is. I am sure that Jill and Debbie will have a wonderful time on August 22nd and will fly the flag for Oxfordshire CC's Catering team."
Belmond Le Manoir aux Quat'Saisons Executive Head Chef Gary Jones added:  "We are very happy to be involved in LACA's Host a School Chef and think it is an excellent initiative; we feel it is important to share ideas and knowledge. Catering is a broad church and no matter the sector in which you are operating, it is important for your guests to have the best experience. The most satisfying thing for any caterer is to see empty plates at the end of the meal and let's face it, nothing is more important than seeing that our children are eating healthy, nourishing and tasty meals on a daily basis.  Belmond Le Manoir aux Quat'Saisons looks forward to welcoming Jill and Debbie and giving them a day to enjoy and remember."

LACA Chair of Events Neil Porter said: "It is a fantastic endorsement of LACA's Host a School Chef programme to include such an outstanding venue as Belmond Le Manoir aux Quat'Saisons amongst our number this year.

"Raymond Blanc is widely regarded as one of the world¹s great chefs and what he has created at Le Manoir is without parallel. He is completely self-taught, which is even more amazing and will resonate with many of the
people that work in education catering."

"Host a School Chef is now a year-round initiative thanks to our sponsors Alaska Seafood, with many top class venues already hosting school chefs since the early part of this year.

"This latest announcement takes us to another level and LACA extends its thanks to Chef Patron Raymond Blanc, Executive Head Chef Gary Jones and everyone involved at Belmond Le Manoir aux Quat'Saisons for making it possible."