Plans unveiled for National School Meals Week 2019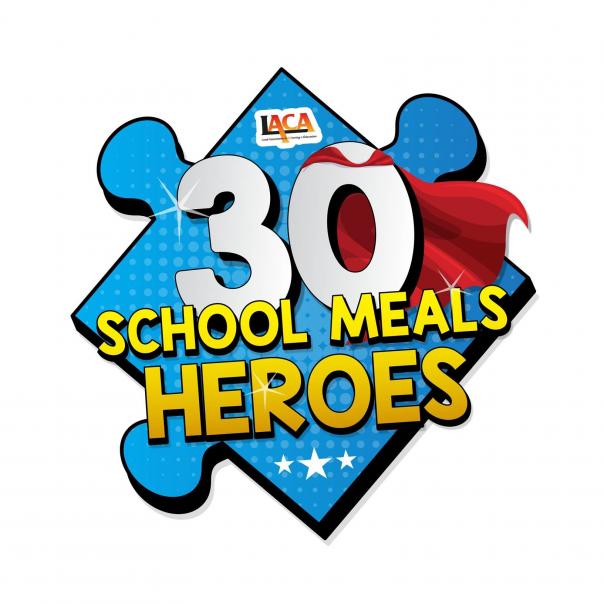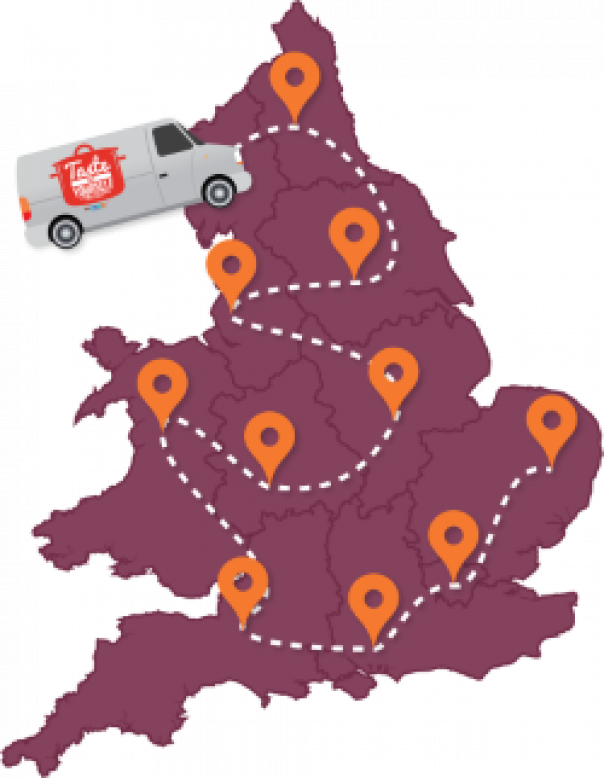 26 Jun 2019
National School Meals Week (NSMW) sponsored by Kraft Heinz is the annual, week-long event that gives the school meals industry the chance to celebrate all that is great about school food.
Organisers say that plans are already in place for NSMW 2019 and they are encouraging everyone involved in education catering – from managers, to kitchen staff, midday supervisors, teachers and suppliers - to get involved.
Following the success of the NSMW Marathon tour in 2017, and the Silver Jubilee 'Powered by School Meals' tour last year, the LACA NSMW Battlebus is taking school meals 'back on the road' in 2019 with its 'Taste for Yourself' campaign.
It will be visiting all ten LACA regions nationally. The route has already been mapped out for the NSMW team to tour England and Wales.
And at designated stops along the way, it will be stopping off and inviting parents, journalists, dignitaries and the public at large to enjoy some samples of healthy, nutritious, freshly-prepared school food.
The Battlebus tour will provide an opportunity to promote some of the less well-known facts about a school lunches, tackle some outdated perceptions and demonstrate to the widest possible audience just how good today's school meals really are.
An added bonus will be the fact that LACA can use the tour to make the point in each region that school meals help support the local economy by sourcing supplies, wherever possible, from nearby producers.
The year 2019 also marks the 30th anniversary of the formation of LACA and to commemorate the occasion it is launching its '#30 people, 30 School Meals Stories' campaign.
This will see tribute paid to many of the heroes of the education catering industry who play their part every day in making sure tasty and healthy meals are put in front of our children every school day.
Each week will feature a 'school meals hero' who is involved in helping to put school meals on the table – from the farmer to the delivery driver, the cook to the kitchen assistant, the school secretary and mid-day assistant – they are all heroes and play their part.
There will also be 'Taste for Yourself', a school-based initiative to encourage pupils who currently don't take a school meal to try one.
This idea is driven by the fact that a number of infant pupils still choose not to have a meal, even though they don't have to pay for them under the Universal Infant Free School Meals programme.
For older pupils, meanwhile, the barrier to them taking school meals is often a result of misconceptions and LACA is keen to make sure pupils know what is available to them.
For NSMW 2019 resources are being made available for schools to promote 'Taste for Yourself' and to invite pupils to sample a delicious two-course school lunch.
Another initiative is called 'Move it with LACA', which combines a number of different ideas that have been created to help get pupils moving more during NSMW.
It is being linked to the 'daily mile' campaign, which has already proved itself so popular in schools. It is based on the evidence that healthy eating and healthy living go hand in hand, and school meals help provide the fuel that the body needs to enjoy regular exercise.
MPs and Peers will have the opportunity to 'Taste for Themselves' as well, as plans are in place to serve a school lunch at the Palace of Westminster on Wednesday 20th November to members of the House of Commons and the House of Lords.
It is hoped that the opportunity to put great school food in front of the country's leading lawmakers and decision-makers will allow LACA to bring to a fitting climax all the celebrations of the school meals industry that take place during NSMW and throughout the year.