Plymouth's CATERed summer food tour returns next week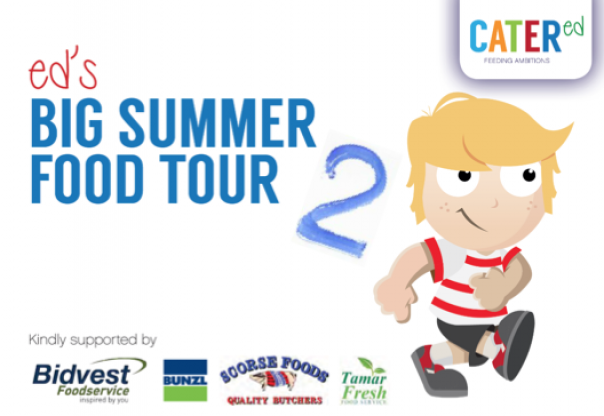 27 Jul 2016
Ed's Big Summer Food Tour returns to Plymouth from August 2nd as CATERed aims to tackle holiday hunger in the area.
CATERed, the company jointly owned by Plymouth City Council and local schools, is giving out 300 free lunches to children between 12pm and 2pm every Tuesday and Thursday throughout the summer holidays.
The tour will visit locations across the city with Radio Plymouth's Lighthouse crew including Central Park, High Street Primary School, Whitleigh Green, and Mayflower Academy grounds.
Managing director Brad Pearce picked up the Education Award at the Cost Sector Catering Awards 2016 in April and at the recent LACA Awards for Excellence CATERed won the LACA Catering Business of the Year 2016 award.