Prime Minister announces new national Covid-19 restrictions across England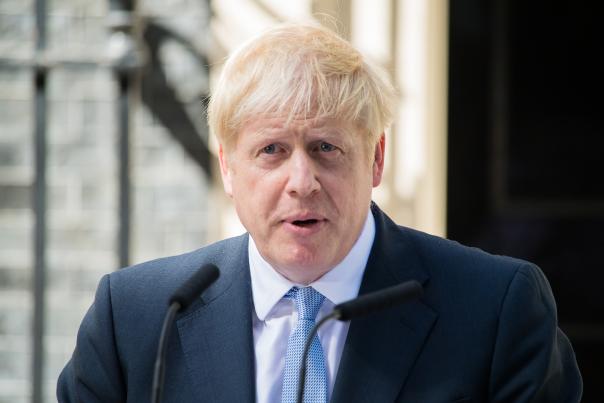 22 Sep 2020
Following a statement yesterday by Professor Chris Whitty (Chief Medical Officer) and Sir Patrick Vallance (Chief Scientific Officer), who warned that Britain was facing growing Covid-19 infection rates, the Prime Minister this lunchtime announced in Parliament new national Covid-19 restrictions for all of England, which are likely to last 6 months. The devolved nations will adopt very similar measures; these have yet to be announced in full.
These restrictions are:
Asking office workers to work from home if they can, if that's not possible people should continue to go to work.
From Thursday pubs, bars and restaurants will close from 10pm. Table service is mandatory, except for takeaways. This means closing, not calling for last orders. The same closing time will apply to takeaways, but deliveries can continue thereafter.
Face coverings should be extended to include taxis, private vehicles, retail workers and staff and customers in all hospitality venues except when sitting.
In retail, leisure and tourism and other sectors our Covid-secure guidelines will become legal obligations, business will be fined and could be closed if they breach the rules.
Tighten up the rule of 6: from Monday a maximum of 15 people can attend weddings, though up to 30 can still attend a funeral. The rule of 6 will be extended to all adult indoor sports.
Previously planned conferences and public attendance at large sporting events so we will not be able to take place from the 1st October.
The Prime Minister also said that the penalty for breaking the "rule of 6" or not wearing a face mask will increase to £200. The Military could also be called in to help free up police time. On vulnerable people shielding he said: "Following advice from senior clinicians our advice is that you do not need to continue shielding unless in local lockdowns."
He said that if the R rate doesn't decrease, he "reserves the right" to introduce further measures. The Prime Minister emphasised that "no British Government would want to stifle our freedoms, but we should take some comfort from the fact that schools and universities remain open and the vast majority of the UK economy can continue. We are also better prepared than we were. It now falls to each of us to remember the basics, wash our hands, cover our faces, observe social distancing".
In response, the Leader of the Labour Party Sir Keir Starmer supported these measures.
Explaining why these measures were necessary the Prime Minister said:
At every stage at this pandemic we have struck a delicate balance between saving lives and minimising the wider impact of our restrictions, it is because of the common sense of the British people that we were able to prevent an even worse catastrophe. But we always knew that the prospect of a second wave was real, and I am sorry to say that we have reached a perilous turning point. A month ago on average 1,000 people were testing positive every day, this is has now quadrupled. The doubling rate could be between 7-21 days with the possibility of tens of thousands of new infections. I wish I could reassure the House that it was because of a rise in testing, I also wish I could say that more of our people have antibodies.
The number of new cases is growing fastest for those aged 20-29 but it is still increasing for all other ages. In the last fortnight daily admissions to hospital have nearly doubled.
Yesterday the UK's Covid alert level was raised from 3 to 4 meaning that the virus is increasing exponentially. As of Friday, the R number is 1.1.-1.4.
The Government will introduce new restrictions in England. This is by no means a return to a full national lockdown: schools colleges and universities will stay open, we will ensure that business that are Covid-secure can remain open.