Professor calls for different approach to food at City Food Lecture 2017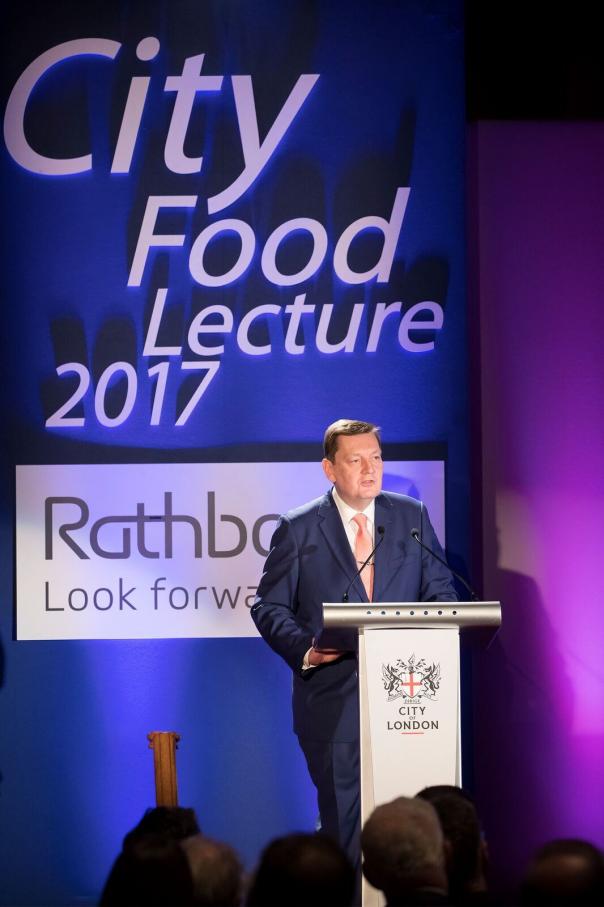 23 Feb 2017
The City Food Lecture 2017 returned to London's Guildhall to discuss issues on food production and the need for people to reconnect with their food
Chris Elliot, professor of food safety at Queen's University Belfast and founder of the Institute for Global Food Security prepared a speech to highlight issues. It was delivered by Michael Bell, executive director of the Northern Ireland Food and Drink Association, in his absence.
In the speech, Professor Elliot expressed concern over the sacrifices made to UK agricultural and food industries to keep food prices low, provide consumer choice and maintain political stability by relying heavily on food imports.
Bell said: ""Having strict regulations is of course important to protect many attributes of a high integrity food system such as workers' rights, animal welfare and to ensure our food is safe.
"However, in the highly complex global food supply system, to be able to say these standards are met by all exporting countries, is in my opinion, really not possible. Putting it simply, working to lower standards means a lower cost base, and results in products, which are much more competitively priced. I also believe we're not considering the UK's long-term food security needs."
Professor Elliot also highlighted a growing disconnect between people and their knowledge of where food comes from. He made a call to remove the multiple steps between production and consumption.
A paneled debate, which featured writer and broadcaster Tim Hayward and Tesco group quality director Tim Smith, took place following the lecture.
The City Food Lecture is organised by seven City of London livery companies and supported by sponsors such as Rathbones, ABP Food Group and Compass Group UK and Ireland.