PSC Awards celebrate excellence across education sector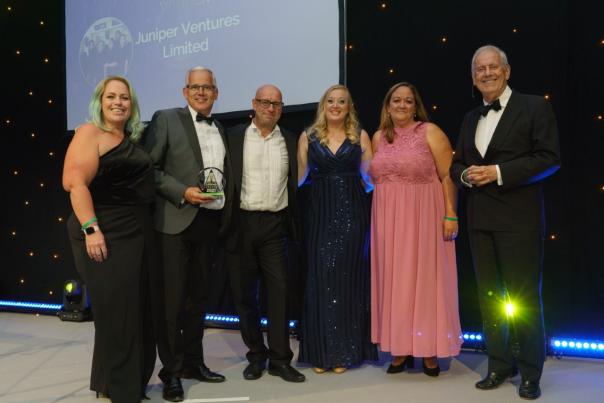 13 Sep 2021
The Public Sector Catering Awards, which took place on 9 September 2021 at the London Hilton Metropole, revealed the winners of the Education Award, Chef of the Year Award, Sustainability Award and Team of the Year Award.
The Education Award was won by Juniper Ventures Limited who introduced its own 'Juniper Plus' menu, which offers a mid-morning healthy snack to all pupils yet remains within the cost of a regular lunch by omitting dessert. Juniper Ventures Limited employs 900 people and serves 26,000 meals a day, with average meal uptake in its primary schools at 89%.
The finalists in the Education Award included:
Alan Cash – SENDAT

Joanne Davis - Ardingly College

Kellie Driver and The Catering Team - St Mary's Primary School

Veronica Green - Tregolls School, an Academy Woodlands Primary School Catering Team
Sarah Copp from Caring Cooks of Jersey took home the Chef of the Year Award. Sarah's careful planning, ordering and sourcing of suppliers has created a service that is sustainable and her cooking has increased the number of parents signing up weekly. Her approach has been to avoid 'hiding' vegetables and instead she has always encouraged children to become familiar with the true form and taste of whole foods.
The finalists in the Chef of the Year Award included:
Paul Bloxham - Aramark UK

Darren Passmore - Compass Group

Alex Sim - University of Bristol

Andy Wilcock - Impact Food Group
CATERed Limited were crowned the winners of the Sustainability Award. CATERed is a co-operative trading company which is jointly owned by 67 local schools and Plymouth City Council that cooks and serves 2.5 million meals a year. CATERed aims to ensure that all children in schools across Plymouth can have access to great tasting and high quality food regardless of their background or the school they attend.
The finalists in the Sustainability Award included:
Chris McCammon - HMPPS, HMP Kirkham

Tony Mulgrew - Ravenscliffe High School

The University Caterers Organisation

Quorn Foods
Blackpool Council Catering Services were the winners of the Team of the Year Award. The team continued to work with passion and determination throughout the school holidays providing an additional 12,058 holiday hunger meals to support young people.
The finalists in the Team of the Year Award included:
BaxterStorey NatWest Team

Craigavon Area Hospital Catering Team - Southern Health & Social Care Trust

Dragon's Heart Hospital Catering Team

Sodexo Defence Catering Team

Swanmore College Catering Team