Quorn becomes first meat alternative brand to sign The Climate Pledge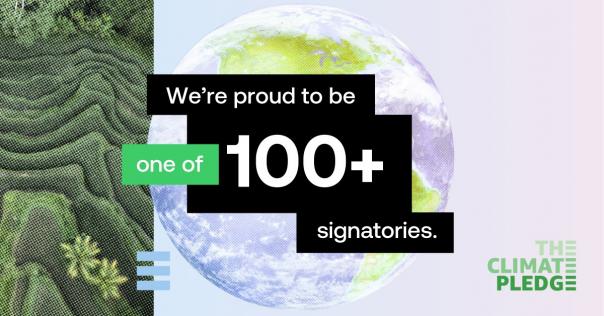 23 Apr 2021
Quorn Foods along with more than 100 companies has signed The Climate Pledge, which is committed to achieving net-zero carbon by 2040 or sooner.
Pledge signatories in total generate $1.4 trillion in global annual sales and have more than five million employees across 25 industries and 16 countries. Quorn Foods' purpose is to provide healthy food for people and the planet, offering the world a sustainable alternative protein source.
Signatories to The Climate Pledge agree to:
 ▪ Measure and report greenhouse gas emissions on a regular basis.
 ▪ Implement decarbonization strategies in line with the Paris Agreement through real business changes and innovations, including efficiency improvements, renewable energy, materials reductions, and other carbon emission elimination strategies.
▪ Neutralize any remaining emissions with additional, quantifiable, real, permanent, and socially beneficial offsets to achieve net-zero annual carbon emissions by 2040—a decade ahead of the Paris Agreement's goal of 2050.
Marco Bertacca, chief executive of Quorn Foods, said: "Quorn is the leading alternative protein brand, and our aim is to help people everywhere make simple, satisfying, and significant contributions to our collective fight against the climate crisis, simply by eating less meat.
"We're focusing on making positive contributions to both our environmental challenges as well as our public health challenges by meeting consumer demand for delicious meat alternatives, and prioritising sustainable development of these products. It is a great pleasure to join The Climate Pledge and commit to becoming net-zero by 2040."
The main ingredient in all Quorn products is mycoprotein, a protein that is naturally high in protein and fibre, low in saturated fat, and uses 90% less land and water, and produces 90% less carbon emissions than making animal protein.
Since 2012, Quorn Foods has reduced the carbon footprint of its factories per tonne by 33%, and reduced its water usage per tonne by 16%. Additionally, 80% of the company's packaging is fully recyclable.