Quorn celebrates Earth Day with chef cook-along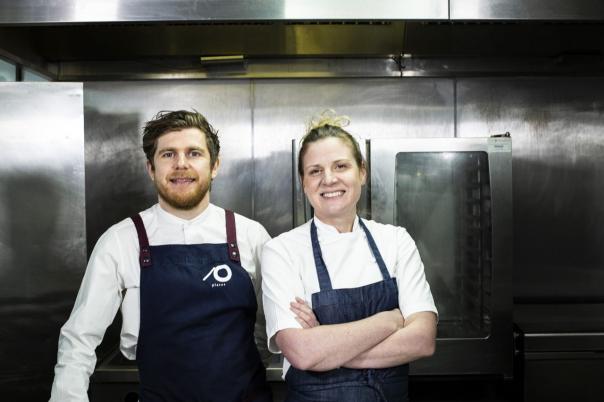 27 Apr 2021
Meat free pioneer Quorn, which aims to tackle climate change by making 'great tasting food', celebrated Earth Day last week with a virtual cook-along.
The cook-along featured Quorn ambassador Chantelle Nicholson and co-founder of plant-based restaurant Plates Kirk Haworth.
Nicholson cooked a cumin spiced Quorn & mushroom, eaten alive kimchi & cashew butter toastie paired with a krankie Iron Bru sour. Haworth created a Quorn fillet wrapped in wild garlic, herbaceous sauce, new seasons asparagus, jersey royal and mint paired with a pale ale.
Claire Roper, head of marketing & innovation foodservice, at Quorn said: "Sustainability and taste are at the heart of everything we do at Quorn. We're really proud to be celebrating Earth Day with our partnerships with Chantelle and Kirk. We all share a common mission to empower and inspire chefs into more plant-based cooking for the good of the planet and people.
"We have reached a pivotal moment in the climate crisis and it is critical for our planet's future that we continue to educate the industry and consumers about food and sustainability. It's not about 'meat-free', it's not about 'clean eating' – it's about sustaining the world around us."
The event followed an announcement that Quorn signed The Climate Pledge commitment, alongside more than 100 companies.