Quorn plans 'Swap It' campaign for Veganuary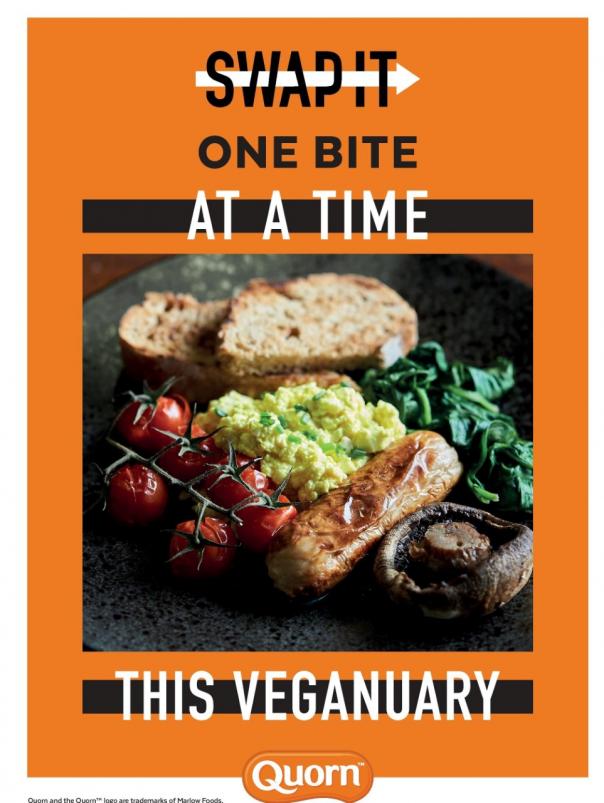 21 Dec 2020
Meat free 'pioneer' Quorn is launching a campaign to encourage chefs, caterers and its customers to make the most of Veganuary by swapping meat for Quorn on any dish to make it vegan.
Quorn will be encouraging school caterers to be 'Super Swappers' by changing to Quorn sausages, fishless fingers and vegan nuggets throughout January and beyond.
The meat free 'pioneer' will enable schools to utilise sustainability stats and a calculator to provide a running total of how much CO2 they are saving.
Veganuary in 2020 was the most successful event so far with more than 400,000 people taking the pledge. According to The Vegan Society one in five Brits cut down on their meat consumption during the Covid-19 pandemic.
Claire Roper, head of marketing foodservice at Quorn, said: "Quorn is passionate about providing tasty meat free alternatives that are better for you and better for the planet and we are always thinking of ways to help our customers benefit from the increasingly popular trend for vegan and vegetarian diets, so Veganuary is a key period.
"This year has been tough for the industry and we've been encouraged to see so many outlets adapting to new ways of working, cooking and serving. There's going to be a real opportunity in Veganuary to benefit from providing customers with meat free menu inspiration."