Rational teams up with chef to enhance classic cuisines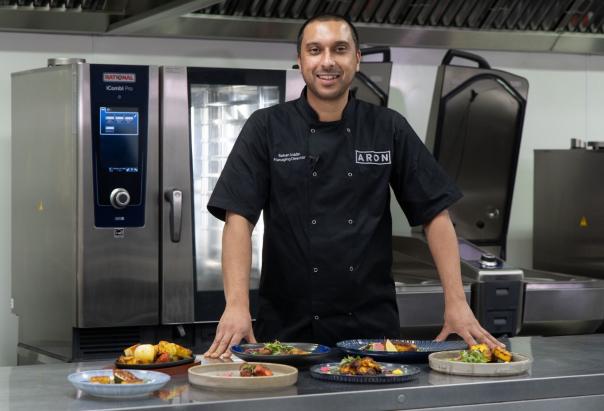 27 May 2021
Chef Rehan Uddin of the Asian Restaurant Owners Network (ARON) is collaborating with Rational to host a series of demonstrations showcasing how modern cooking systems can replicate traditional Indian cooking techniques and elevate the results.
Uddin said: "ARON is all about the modern dining experience. It's about new ideas and new concepts, about helping our members reach new levels." 
As well as being passionate about Indian cuisine, Uddin is also an advocate of Rational cooking systems. He first heard of Rational combi ovens from friends working in hotels.  When he founded his own restaurant the Bombay Express in Torquay, he knew they could elevate Indian cooking processes. 
While these online programmes are aimed mainly at Indian restaurateurs and chefs, Adam Knights, Rational's marketing director, expects participation from many other sectors of the foodservice market.
He added:  "Indian dishes are hugely popular, which is why they're on menus in pubs, hotels, universities, schools… Everyone can enjoy and learn from Rehan's contagious enthusiasm and expertise." 
Uddin's partnership on the programme will initially focus on the iCombi Pro combi steamer, but having also installed an iVario Pro multifunctional cooking system at Bombay Express he is looking to produce his entire menu using the Rational iKitchen concept.
The first online event will take place on 21 June 2021 and for more information, visit here.