Reactions to LACA School Chef of the Year (SCOTY) finalists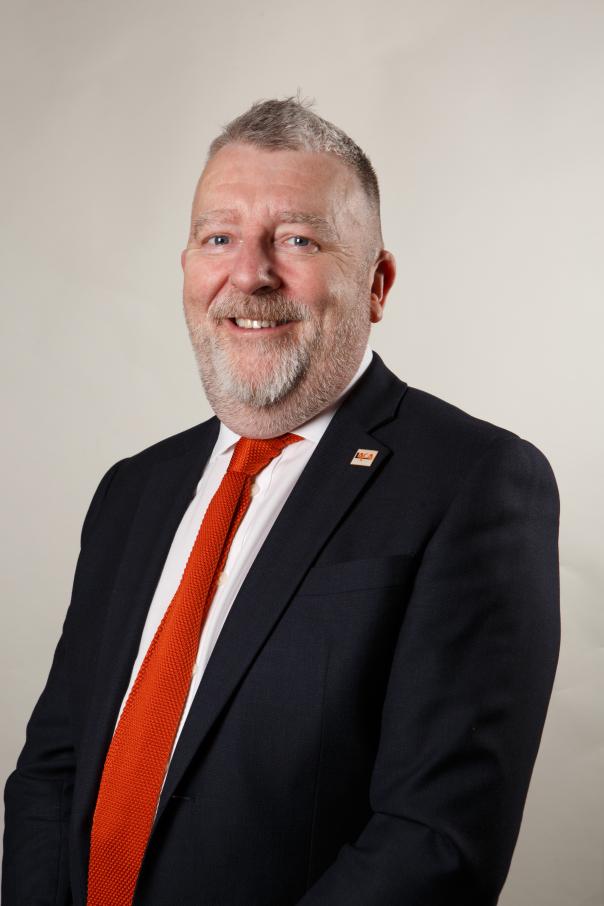 30 Jan 2020
The line-up for the School Chef of the Year (SCOTY) National Final has been confirmed after the LACA judges added two 'wild card' entries to the ten regional final winners.
The 2020 SCOTY National Final will take place on 5 March 2020 at Stratford-upon-Avon College in Warwickshire.
Giving his views on the 2020 competition and the forthcoming National Final, LACA national chair, Stephen Forster said: "LACA School Chef of the Year is a snapshot of the passion and professionalism of today's school chefs and of the commitment they put into producing high quality meals every day in schools across the country.
"As we have seen an extraordinary level of creativity and culinary skill during the 2020 competition, we are thrilled to extend the opportunity to compete at national level to two more deserving school chefs as a result of the judges' wild card choices.
"What an outstanding line up of talent we have for this year's national final. My best wishes go to all twelve of our 2020 national finalists."
The 12 finalists are:
Sara Franklin, Campion School, Bugbrooke, Northamptonshire (Radish/Campion School) 

Annalisa Grief, West Winch Primary School, West Winch, Norfolk (Norse Catering) 

Raheem Morgan, Coopers Lane Primary School, Grove Park (Chartwells Lewisham) 

Gavin MacGregor, regional support chef from 

Newcastle 

Upon Tyne

(Chartwells) 

Holly Charnock, Woodlands Primary School, Formby, Liverpool (Sefton Catering Services) 

Cheryl Humphries, High Weald Academy, Cranbrook, Kent (ISS Education) 

Jennifer Brown, Sarum Academy, Salisbury, Wiltshire (Academy, part of Atalian Servest Group) 

Jane Jones, Ysgol Twm or Nant, Denbigh, Wales (Denbighshire County Council) 

Lee Taylor, John Gulsom Primary School, Coventry, Warwickshire (Academy, part of Atalian Servest Group) 

Becky Crossley, York High School, York (North Yorkshire County Council)
Two 'wild card' entries:
Wendy Lohse, Isle of Wight primary schools (Caterlink) 

Catherine Deane, Yealmpton Primary School, Yealmpton, Devon (Devon Norse)
Head of the SCOTY 2020 judging panel is Mark Rigby, executive chef of Premier Foods. Joining Rigby on the panel will be an independent catering industry professional guest chef, an education catering expert (Sharon Armstrong, LACA) and reigning LACA School Chef of the Year 2019 champion Steven Cross from Hampshire.  
The 2019 McDougalls Young Baking Team of the Year finalists who are pupils at Kingstone and Thruxton Primary School from Hereford (Joseph Rickwood, Oliver Stokes and Sophie Ellis) will also join the judging panel.
Rigby added: "The culinary expertise we have seen in the regional finals has been outstanding over the past two months. For the second year we have had the hardest decision of picking two wild cards out of all of our runner's up – no mean feat, given that all cooks performed to such a high standard in their regional finals.
"As a panel of judges, we are all excited for the final in March where the best of the best will compete to be crowned the LACA School Chef of the Year 2020. Good luck to you all."
The SCOTY competition enables school chefs to showcase their professional skills. It has been organised annually for over two decades by LACA- The School Food People and is sponsored by McDougalls owned by Premier Foods.
The 12 finalists will have 90 minutes to prepare and serve a school compliant two-course menu. The food cost for one main course and dessert must not exceed £1.30 and a minimum of one different McDougalls product is required in each dish.
The SCOTY National Final will take place on 5 March 2020 followed by the winners presentation dinner that evening. If you would like to book places at the dinner or at the National Spring Seminar, which takes place on 6 March at Stratford Manor Hotel, visit: https://laca.co.uk/laca-spring-national-seminar-2020.