Reusable label created 'eliminating' need for single-use labels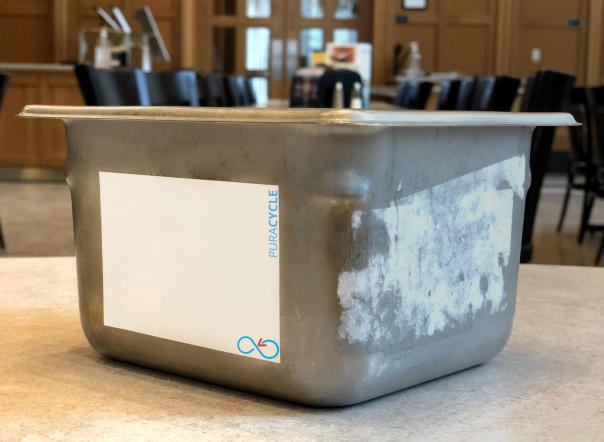 08 Apr 2019
A 'revolutionary' new reusable label for the industry, which can 'eliminate' the need for at least 500 single-use labels, has been unveiled by Pro Foodservice Reps Ltd (PFR).
It claims that PuraCycle labels help food service operators save money, eliminate waste, meet health standards in addition to going green.
PFR managing director, Andy Piggin said: "Peeling, picking, scratching or scrubbing ordinary labels can leave a nasty residue that builds up over time. In contrast, our PuraCycle labels are an award winning, sustainable, cost-effective solution for every aspect of food service. They will change the way operators go about labelling prepared food"
"They are at least 10 times less expensive than dissolvable labels per use, having been engineered to sustain 500 dishwasher cycles. We believe outlets can start seeing savings in as little as 15 uses."
The labels, available for food containers and bottles, are made from recyclable materials and have a reusable whiteboard surface.
The labels come with 'foodservice' PuraCycle markers, which are non-toxic and odourless. The pens contain resistant 'wash-erase' ink that stays legible on PuraCycle labels even when exposed to either boiling or freezing water, steam or condensation.
Once used, ink can be simply erased with friction before washing the container and reusing.
PuraCycle Remarkable labels come in packs of 50 for containers and 25 for bottles with 3 pens. PuraCycle encourages customers to customize their labels with company logos, corporate colours, specific text, and sizing to suit their requirements.