Rising cost of British fruit and veg – is Brexit to blame?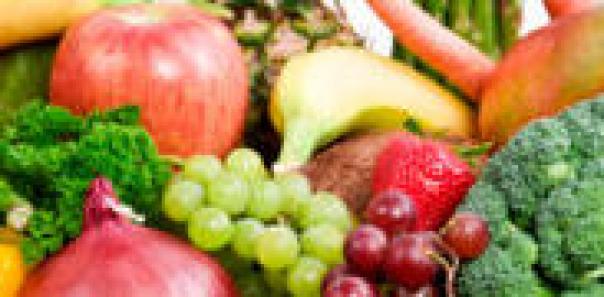 25 Sep 2017
Following the Brexit vote in 2016, there has been much speculation across the food and drink industry, with suppliers and operators alike questioning what it means for the market and the future of our trade.
So far, news has warned that prices could increase in imported goods, beer, and meat and poultry, and it seems that the cost of fruit and vegetables is now also in jeopardy. 
In one report, The Guardian claims that the "price of imported fruit and vegetables 'will rise by up to 8% after Brexit,'" while The Telegraph has said that "shoppers [may] have to splash out more cash to buy fresh fruit and veg" as the UK "could be hit with a 15 to 20% tariff for fruit and vegetables after Brexit."
Accompanying the news is latest research from paper cup retailers, Inn Supplies, which reveals just how much the price of British produce has changed since the Brexit announcement, saying "there is greater variation in price between [fruit] varieties" compared to vegetables.
Among those which have increased are: raspberries (of £1.30 per kilo), asparagus (£3.25 per kilo) and Brussels sprouts, which have almost doubled from 63p to £1.12 per kilo. Cherries on the other hand have decreased significantly by £1.45 per kilo, as have strawberries (27p per kilo) and carrots (5p per kilo.)
Worrying for food outlet owners, Inn Supplies also expressed concern that "a rise in price for raw ingredients could mean a price hike for the end customer — which has the potential to limit sales." There are however a number of options that operators can take in order to minimalise costs.
With seasonal menus and ingredients, and "selecting the quality of produce based on how ingredients will be used" listed as possibilities, Inn Supplies reckons these will save operators money without compromising on either flavour or quality – following fears that chefs may be tempted to switch from fresh to frozen ingredients.
As with all produce, seasonality bares huge impact on the rise and fall of costs – regardless of the Brexit vote – and the increase in one vegetable price may even itself out by the saving of another.
With fruit and veg, beer, and imported goods just a few of the foods and drink affected thus far, it remains to be seen whether prices will continue to increase as Brexit negotiations start to take place, and what this will mean for both the industry and consumers.