Royal Borough of Greenwich offers nutritious meals for children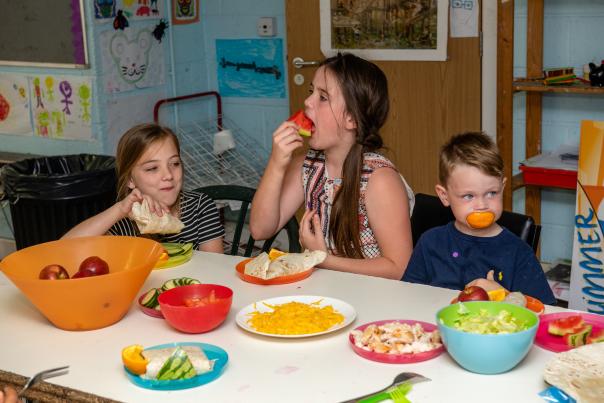 24 Jul 2019
The Royal Borough of Greenwich has teamed up with Greenwich Co-operative Development Agency (GCDA), Greenwich Leisure Limited (GLL) and Charlton Athletic Community Trust (CACT) to ensure children have free access to nutritious meals during the school holidays.
The scheme aims to benefit as many children as possible targeting the most vulnerable families in the borough. There will be an estimated 4,080 meals served across 16 venues this summer holiday period.
The free meals are available to children up to the age of 18 and adults with special educational needs are eligible up to 25-years-old. The mobile kitchen will provide a range of healthy and nutritious meals, including spaghetti bolognese, mild curries and wraps. 
The scheme will run from 24 July until 30 August. Nutritious meals and activities are available across the borough; these locations include Coldharbour Adventure Playground, Avery Hill Youth Club and Barnfield Hub.
Jackie Smith, cabinet member for children's services and community safety, said: "Ensuring that young people continue to develop outside of school is vitally important and making sure they have regular, nourishing meals is a crucial part of this."
A recent report from the All Party Parliamentary Group on Hunger found that children were returning to school in a worse health condition than when they broke up and as many as three million children face food insecurity this summer.
Activities such as cycling, swimming and violin lessons are also available to keep young people entertained throughout the summer.
Danny Thorpe, leader of the Royal Borough of Greenwich, added: "It's fantastic to see the broad range of free activities on offer within our borough and I'm really pleased that we can continue to fight food poverty with our free holiday meal scheme.
"The provisions this summer mean we are continuing to ensure every young person in the borough has the opportunity to fulfill their full potential as they progress to adulthood."