Salisbury school chef wins South West crown in SCOTY 2020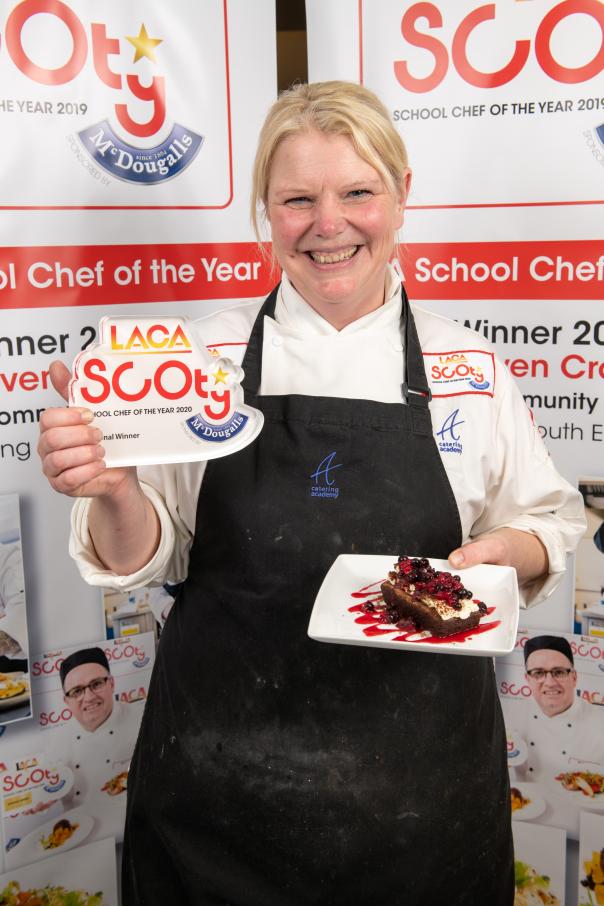 13 Jan 2020
Salisbury school chef Jennifer Brown claimed the South West crown at the LACA School Chef of the Year (SCOTY) Regional Final.

Brown is employed by Atalian Servest and is based at Sarum Academy in Salisbury. After winning the Regional Final she will go on to compete against the nine other regional champions plus two 'wildcards' selected by the judges.
Twelve school chefs will compete in the SCOTY National Final, which will be held on 5 March 2020.
Brown's winning main course was chicken and tarragon ravioli with lemon and garlic dressed carrot and courgette topped with parmesan. The winning dessert was a chocolate brownie base topped with cheesecake and fruits of the forest.
Seven school chefs competed for the title of LACA South West School Chef of the Year 2020 at Weston College. The joint runners-up were Catherine Deane from Plymouth and Scott Pring from Minehead.
The chefs had 90 minutes to prepare four portions of a main course and a dessert suitable for 11-year-olds in school with a maximum spend allowance of £1.30 for the cost of a single meal.