School caterers serving 'healthier' fish & chips up for national award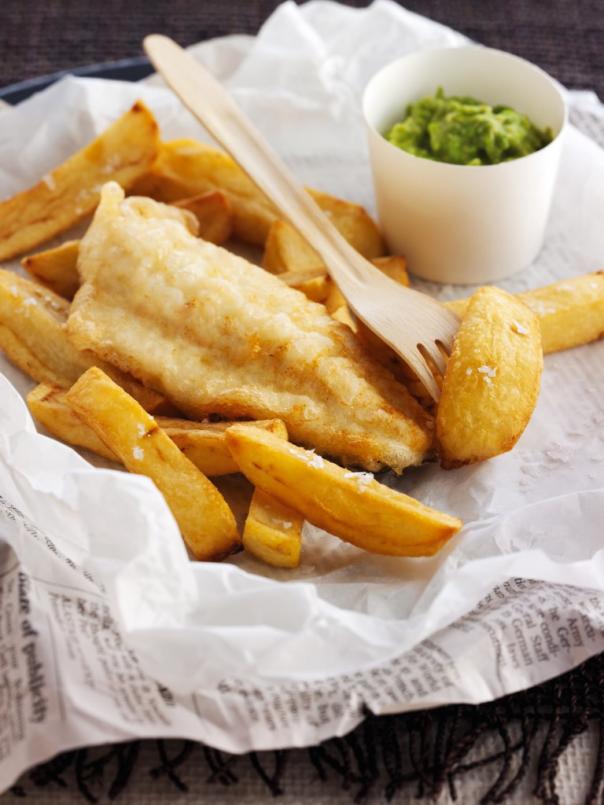 29 Nov 2017
Seafish revealed the two UK school caterers going through to the final round of its school meal education 'Fish & Chip Friday' award yesterday (28 November) – as part of its 30th anniversary 2018 National Fish & Chip Awards.
Recognising independent school catering and local council catering departments "that serve healthier fish and chips and other seafood dishes to pupils," North Tyneside Council in North Shields (Tyne and Wear) and Ravenscliffe High School and Sports College in Halifax (West Yorkshire) are those up for this year's winning title.
Impressing judges so far with their quality of produce, preparation and cooking practices, and efforts to educate children on the health benefits of fish and chips, the finalists will each receive one final visit from an awards judge before the winner is crowned on 25 January.
Chief executive of award sponsor Middleton Food Products, Peter Hill, said: "At Middleton Food Products, we believe wholeheartedly in fish and chips being part of a balanced, controlled diet, so are delighted to sponsor this award category.
"Fish and chips are a fantastic natural, nutritional meal and an excellent source of protein - far better than most other takeaway foods. A portion of fish and chips provides the body with carbohydrate, vitamins B6 and B12, vitamin C, iron, calcium, phosphorous, as well as the trace elements iodine, fluorine, zinc and some important dietary fibre.
"This award category provides a great opportunity to showcase how fish and chips can be an integral part of the school meals offered in our nation's schools."
Marcus Coleman, Seafish chief executive, added: "School meals have evolved tremendously in recent years and we've seen a massive shift toward the offering of a wider range of healthier options. Catering operators and council departments recognise their responsibility to serve healthier fish and chips – a staple option on school menus - while still ensuring the beloved 'Friday treat' remains just that.
"With nutrition at the centre of many health education curriculums, it's important that children are aware of the key ingredients included in their meals. Rich in protein, carbohydrates, vitamins and fibre and made nearly entirely from natural products, fish and chips offer rich nutritional benefits."
The winner of the School Meal Education Award - 'Fish & Chip Friday' – will be crowned on 25 January during the National Fish & Chip Awards 30th anniversary ceremony, in London.