School Food Matters celebrates tenth birthday at Westminster Abbey College Garden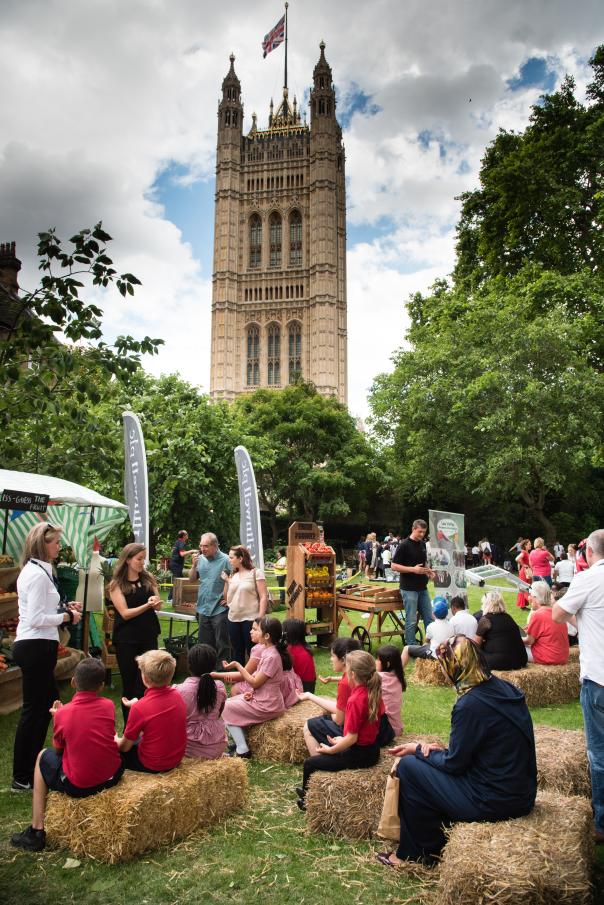 19 Jun 2017
School Food Matters celebrated its tenth birthday last week with 500 children at Westminster Abbey's College Garden.
The school food charity, which is based in south west London, invited 50 schools to join them along with celebrity chef Tom Aikens and gardener Chris Collins for a food themed celebration, which saw Aitkens judging the best picnic in Bake-Off style.
Founder and CEO of School Food Matters, Stephanie Wood, said: "It has been a whirlwind of a ten years and the work continues with a new government and new challenges ahead in the world of school food.
"Today illustrates just how much children want to learn about food – how to cook it and grow it – and that's why School Food Matters will be around for at least another 10 years to ensure that the good folk at Whitehall make children's health and food education a priority."
The charity now works with hundreds of schools every year and in the last decade has worked directly with 30,000 children.