Schools to receive £26m funding to 'boost breakfast clubs' in 'most disadvantaged' areas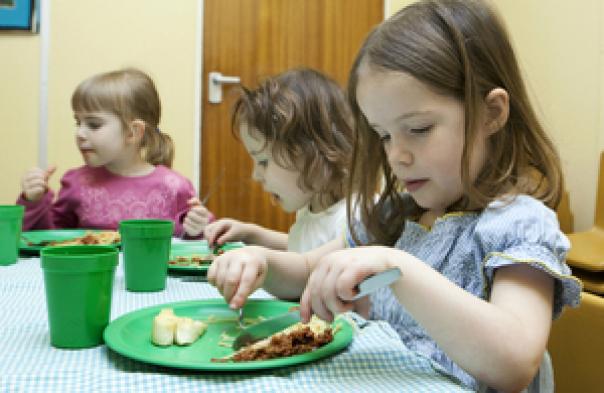 20 Mar 2018
UK schools are set to receive £26 million funding this spring to help boost breakfast clubs in disadvantaged areas and "give more children a healthy start to the day."
Announced by the Education Secretary, Damian Hinds, yesterday (19 March), the funding will be paid for by the soft drinks levy and is believed to benefit over 1,770 schools, including the Department for Education's 12 Opportunity Areas.
Tasked with running the breakfast clubs are UK charities Family Action and Magic Breakfast, who will work together to provide a "healthy and nutritious breakfast to set children up for the day" and make sure they "get the best start in life."
The news comes as research proves that a healthy breakfast can help boost children's attainment, as Hinds explained: "A healthy breakfast can help fuel children's concentration so they can get the most out of their school day.
"Children only get one chance at an education and they deserve the best, whatever their background. That is why we are giving more pupils in some of the country's most disadvantaged areas the chance to go to a breakfast club.
"Paid for by the soft drinks levy, this investment will help raise education standards further and will make sure young people have happy, healthy childhoods.
"The new clubs are due to start this spring. As well as providing a healthy and nutritious meal, many will also offer children the chance to be more active and develop their knowledge and skills through extra-curricular activities to improve their learning."
What's more, the boost will see the two charities look at how they can "encourage more children to attend the programmes and improve collaboration and sharing of best practice across schools."
Family Action chief executive, David Holmes, said: "Breakfast clubs play a key role in ensuring children have a healthy start to their day. Family Action is delighted to be working with the Department for Education and Magic Breakfast on this ground-breaking programme – changing lives and life chances by preventing thousands of children from being too hungry to learn."
Carmel McConnell, Magic Breakfast founder, added: "Magic Breakfast is delighted to work alongside the Department for Education and Family Action to deliver this programme. Crucially, it will ensure a nutritious breakfast reaches many more thousands of hungry schoolchildren, unlocking up to four hours of learning each morning to support their education. This is an excellent investment in these children and in the future of this country."
The announcement forms part of the government's drive to "support an active and healthy childhood" through the Childhood Obesity Plan, and follows wider government support for the UK's most disadvantaged families.