Sodexo donates £90,000 to alleviate UK holiday hunger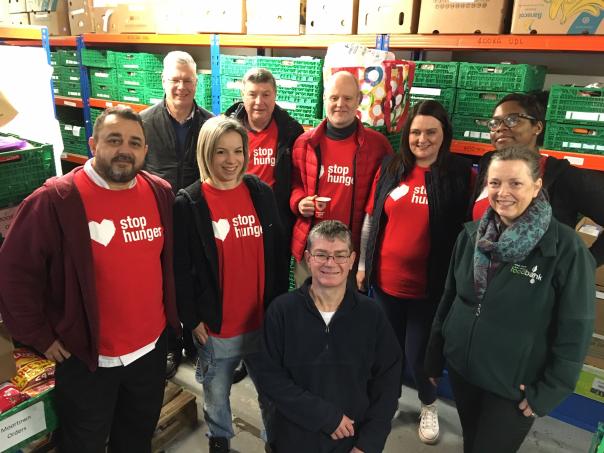 14 Aug 2020
Sodexo's Stop Hunger Endowment Fund is supporting organisations tackle holiday hunger while promoting life skills in local communities.
Holiday hunger is an ongoing issue that has been 'exacerbated' by the effects of the Covid-19 pandemic. At the height of the pandemic demand for emergency food parcels increased 89%. 
Ten thousand pounds of the donation is being used to support local projects in two of Sodexo's stadia partners Newcastle and Everton.  
The Newcastle United Foundation will use the funding to help run its 'Community Kicks' football sessions with 1,300 children across Tyneside. Along with support from Brakes' Meals & More foundation the donation will provide children with a nourishing meal during the summer holidays.
Gill Keeka, development manager at Newcastle United Foundation, said: "The aim of this programme is to reduce holiday hunger, while improving knowledge and understanding of health and reducing anti-social behaviour in the local area. Football is such a great way to spend the summer holidays while enjoying the benefits of physical activity."
Everton in the Community, the official charity of Everton Football Club, provides hot meals for 1,000 children who are from deprived areas.
Gareth John, chair of the Sodexo Stop Hunger Foundation, added: "Like many charities, the Foundation has been impacted this year due to the Covid-19 pandemic. Our employees' fundraising efforts have been curtailed, and our biggest annual fundraiser, the Foundation Dinner, had to be cancelled in March this year.
"Nevertheless, our teams rallied as the lockdown set in, donating surplus food to national charities FareShare, the Trussell Trust and other local foodbanks from local sites which had to close. Our employees have continued to volunteer and raise funds where they can, whether through virtual quizzes or other activities." 
"This donation is a huge boost to the Foundation in the UK and Ireland, and we are delighted that it is being used to help these charities in their important work to tackle hunger in our communities."
Two of the Stop Hunger Foundation long-standing partners are FareShare and the Trussell Trust who both received £40,000 to continue their work helping local communities.
Emma Revie, chief executive of The Trussell Trust, commented: "So many people have found themselves having to turn to a food bank for emergency food during this time, which is just not right.
"We are very grateful for the generous donation from the Stop Hunger Foundation which has helped us to be in a position to support the level of need our food banks have seen recently, which would have overwhelmed us in normal times.  We are so grateful that we have been able to be there for them with the support of partners like Sodexo."