Sodexo partners with WWF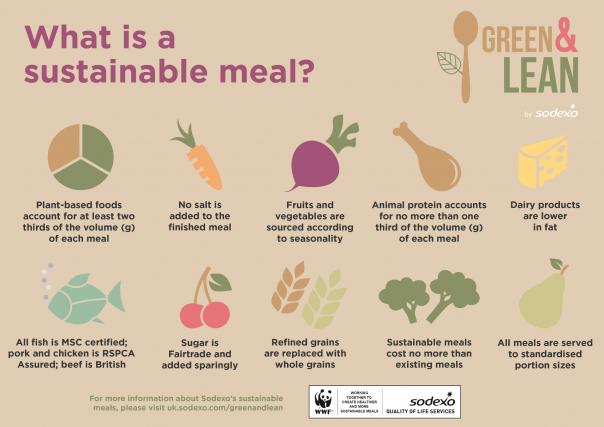 29 Nov 2016
Sodexo has partnered with WWF UK to reduce the environmental impact of the meals they serve by creating more sustainable menu choices.
The 'Green & Lean' meals are based on the idea that by making simple switches, such as serving more wholegrains, vegetables and pulses, meals will be healthier.
Nick Hughes, food sustainability advisor at WWF, said: "The way we currently produce and consume food is negatively impacting our own health and the health of the planet. If we're to achieve a future where people and nature thrive together, we need to reconsider the types of food we eat in the UK and where and how our food is produced."
Sodexo will launch 'Green & Lean' meals at more than 40 independent schools in England in an effort to improve children's diets by providing healthier school meals that reduce the impact on the environment.
The roll out follows a pilot in eight schools in November 2015 in which almost 20,000 meals, containing more than a tonne of extra vegetables, were served to pupils.