Sodexo partners with WWF-UK to tackle climate change on school menus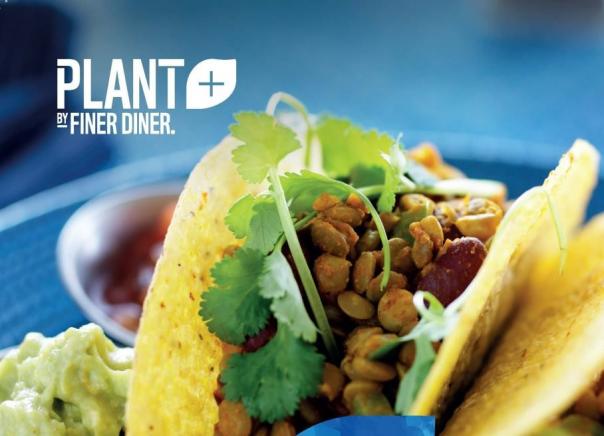 06 May 2022
Sodexo has developed Plant+ by Finer Diner in conjunction with WWF-UK to help children and young adults understand how small changes in their diets can make a huge difference to the health of the planet.
Plant+ by Finer Diner aims to raise awareness that simple changes in food choices make a big difference on greenhouse gas emissions (GHG). Research has found that if everyone in the UK ate one plant-based meal a week, GHG would reduce by 50 million tonnes.
With the strapline 'Let's change the world. One meal at a time', Plant+ includes new plant-based dishes based on popular, traditional meat-based meals and inspired by the Future 50 Foods report published by Knorr Professional and WWF-UK in 2019.
David Mulcahy, food innovation & sustainability director for Schools & Universities at Sodexo UK said: "Never before has a generation been so engaged in climate change, and food is at the heart of many environmental issues. We have developed Plant+ to raise awareness of the small changes that can be made in their everyday life that will have a positive impact on reducing greenhouse gases.
"We are not simply adding plant-based dishes to the school menus, we are encouraging the whole school community to engage, discuss and take action through a range of activities and initiatives that go beyond serving delicious school meals. We are looking forward to working with our student and teacher ambassadors as they help us share the message that we can make a difference one meal at a time."
Plant+ has initially been launched at 16 schools including Sodexo and Alliance in Partnership operated state secondary schools and independent schools. The Plant+ menu includes:
Main courses:

vegan burgers, chickpea and spinach curry, puy lentil soft shell tacos, falafel & sweet potato hummus wraps and veggie lentil sausage rolls.

Desserts: berry buckwheat crumble, seeded fruit flapjacks, chocolate and kale brownies and vegan doughnuts
Marie Dillon, principal at Oasis Academy Oldham, added: "We are enjoying the delicious new plant-based options at mealtimes and using the resources Sodexo has provided we are able to use the school meal service as a way to bring to life the impact food choices have on the environment."
Sodexo has been working in partnership with WWF globally since 2010 to address key environmental priorities including carbon reduction, responsible sourcing, food waste and sustainable eating.