Soil Association responds to public sector food procurement report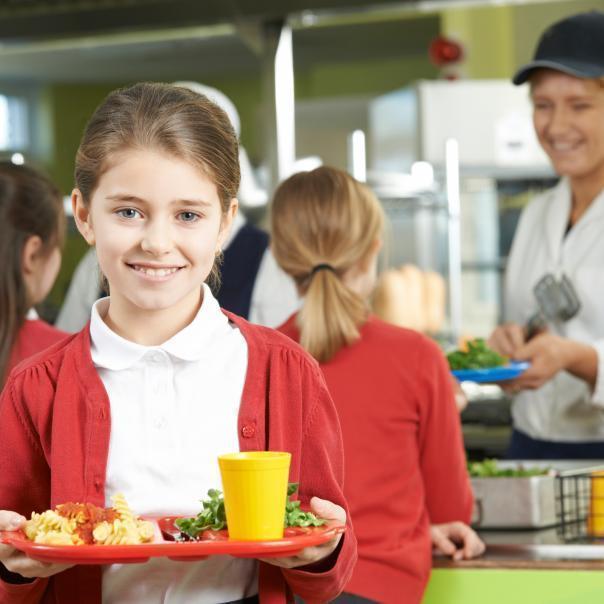 21 Apr 2021
Following the Environment, Food and Rural Affairs Select Committee (EFRA) releasing an embargoed report exploring public sector food procurement the Soil Association, who are cited in the report, issued a statement.
In 2014 Defra published 'A Plan for Public Procurement', which showed that in 2010 the UK public sector spent over £2.4 billion annually on buying food for the public sector, including schools, hospitals and care homes.
Rob Percival, head of policy at the Soil Association responded to the cross-party public sector food procurement report, which calls on the government to update food procurement standards and support small producers.
He said: "The Soil Association applauds the findings of this report. With over £2 billion in public money spent each year on food and catering services, the Government must seize the opportunity to support British farmers and sustainable production, wherever possible. 
"The EFRA Committee is absolutely right to raise concerns over the exemption which allows caterers to source meat from farms abroad which fail to meet UK production standards. The public has made their concern for animal welfare very clear in the past year. It's unacceptable that school children are being fed imported meat from farms that would be illegal on these shores. Parents should be outraged by this. 
"We also welcome the Committee's recognition of the need to update the Government Buying Standards in light of the climate and nature crises. As a matter of urgency, the Government should introduce measures to reduce food waste and shift diets onto a more sustainable footing. This will mean removing industrial pork and poultry from menus, and prioritising UK-grown plant proteins and grass-fed meat. 
"We know that excellent public sector food is possible. Children in some of the most deprived areas of the country, including in Leicestershire and Tower Hamlets, are eating from menus that include organic and higher welfare ingredients.
"Pioneering caterers working with the Food for Life programme are demonstrating that freshly prepared, seasonal and sustainable meals can be served on a tight budget. It's time the Government Buying Standards were dragged into the new decade." 
To find out more about the Food for Life programme, visit: www.foodforlife.org.uk.