South West School Chef of the Year develops fish dishes for children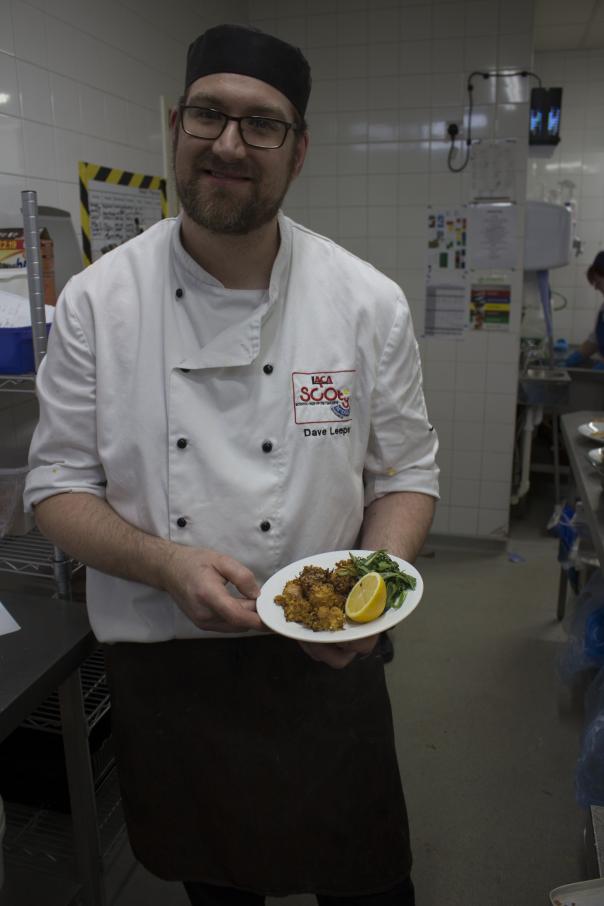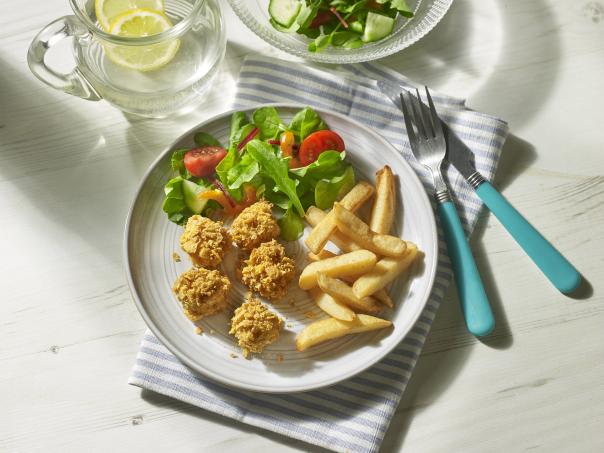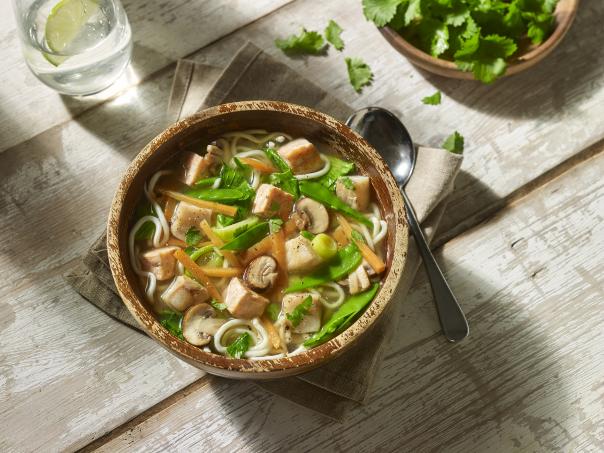 27 Jun 2019
LACA's South West School Chef of the Year winner 2019, Dave Leeper, has worked with Young's Foodservice to develop a range of cost effective and simple to produce recipes utilising Alaska pollock and pink salmon pieces.

Leeper is employed and based at The Trafalgar School at Downtown and has been a 'great advocate' for broadening children's tastes and ensuring they receive a balanced diet at school.
Leeper is 'full of tips' for creating nutritious and affordable meals like his gluten free cornflake crumb fish bites. The fishbites have crunchy coating, which is made from cornflakes and gluten free flour for a simple to prepare dish that is suitable for gluten-free diets.
The pink salmon provides children with a source of Omega 3, which is essential for supporting a healthy heart and brain function whilst the wild Alaska pollock provides vitamins B12, B6 and B3 to support healthy skin, teeth and bones.
Leeper, said: "Although there's always room for traditional dishes on school menus, it's important that children are given a wider choice to keep their diets varied and ensure they are receiving the right nutrients that their bodies need.
"This can be very challenging due to tight budgets, therefore products such as Young's Alaska pollock and pink salmon pieces are extremely useful. The mix can be used to create familiar favourites like my cornflake crumb fishbites, as well as more adventurous dishes like the Asian ramen broth.
"Therefore, it's perfect for school caterers who are keen to include more seafood on menus but want the flexibility of an ingredient that can be cooked conveniently from frozen within an endless number of recipes."
All the recipes comply with the latest food standards and count as an oily fish menu item, which is required to be on menus once every three weeks. 
Gluten Free Cornflake Crumb Fish Bites
 Ingredients:
Young's Foodservice Alaska Pollock and Pink Salmon Pieces
Gluten Free Flour
Eggs
Cornflakes
Method:
Separate the Alaska Pollock and Pink Salmon Pieces.
Dust the frozen Alaska Pollock and Pink Salmon Pieces in gluten free flour.
Cover in beaten Egg.
Roll in the crumbed Cornflakes.
Oven bake for 20 minutes.
Serve with a sauce to dip and a side of rice or vegetables.