Subway launches partnership with Sports for Schools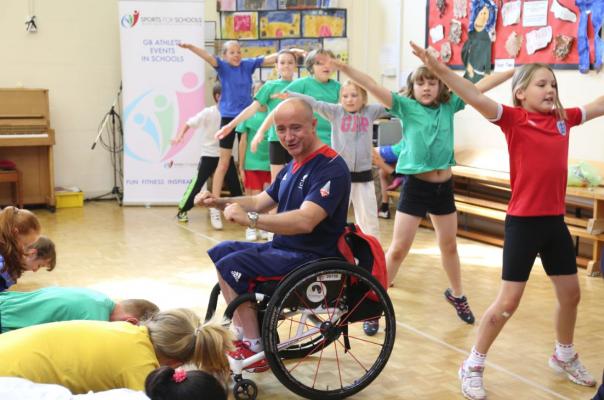 22 Jun 2017
Subway has announced its new two-year partnership with Sports for Schools to encourage children and families in the UK and Republic of Ireland (ROI) to get fit and active.
As the Official Sponsor of Sports for Schools, the Subway brand, which is the world's largest submarine sandwich franchise, will help to enable primary schoolchildren to do more physical activity while assisting schools in raising money for PE equipment.
The Sports for Schools scheme has inspired more than 1.5 million children and raised in excess of £2.6m for sports equipment for schools to date, while supporting athletes with funds to help in their training or transition out of elite sport.
This social enterprise brings the country's top athletes into primary schools to run fun fitness circuits and inspire children – and teachers – to take up sport and lead a healthy life.
Visits to more than 1,300 primary schools take place each year with over 350,000 pupils taking part in fitness events, and, thanks to the new partnership, this is set to increase as the scheme expands in ROI.
The scheme gives schoolchildren direct access to UK and ROI Olympic and Paralympic athletes, who run fitness circuits suitable for all levels to participate in and give motivational talks to get everyone engaged and excited about taking part in a sport.
The new partnership also runs alongside the brand's Subway Helping Hearts Family 5K Series and in-store fundraising with heart health charity Heart Research UK. Adults and children can take part in a 5K Fun Run with all proceeds raised going towards the Helping Hearts grants scheme.
Sacha Clark, marketing director for the Subway brand UK & Ireland, commented: "We're proud to announce our partnership with Sports for Schools and look forward to inspiring children to play more sport, as we continue to demonstrate our commitment to encouraging more families to get active together."
Michel Ledzion, chief sportivater at Sports for Schools, said: "It's great to welcome the Subway brand in supporting our mission to put physical activity on a par with numeracy and literacy in primary schools, and we look forward to working with them on a number of exciting initiatives over the coming years."