Tilda teams up with 'award-winning' school chefs for charity recipe book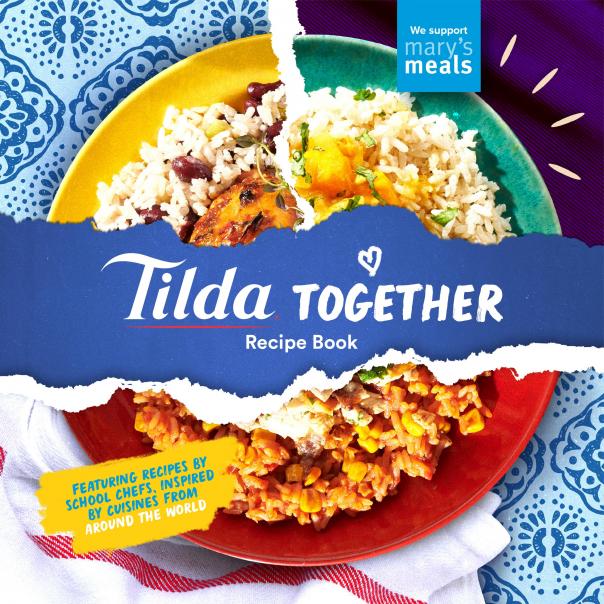 21 Mar 2019
Rice brand Tilda Foodservice has launched a recipe book created with the help of popular school chefs and caterers, including LACA School Chef of the Year 2018 Michael Goulston, and in partnership with school-feeding charity Mary's Meals.
It forms part of the company's 'Tilda Together' campaign and will help Mary's Meals feed impoverished school children in 17 countries across Africa, Asia, Latin America, Eastern Europe and the Caribbean.
Head of foodservice at Tilda UK, Annette Coggins, said: "It's never been more important to ensure that children eat a healthy balanced diet, learn about the importance of good nutrition and are introduced to dishes from other countries and cultures.
"The latest Tilda Together recipe book is a celebration of global cuisine and our commitment to Mary's Meals.
"A big thank you to our superstar chefs and caterers who generously provided recipes to support us in our mission."

It features recipes from the education sector's "most respected and award-winning" school chefs and caterers, including: former LACA School Chef of the Year, Michael Goulston (2018) and Tracy Healy (2017); Tony Mulgrew Cateys Chef Manager 2018; Joanne Forrest, home economics teacher at Holyrood School; Steven Cross, 2016 Newcomer of the Year - EDUcatering Excellence Awards; and John Whittle, director of Catering at Ormiston Horizon Academy.
Available now via the Tilda website, dishes include smoky pulled chicken; Indian lamb koftas with coconut rice; Asian sweet potato curry; and vegetable stew with Middle Eastern rice and black beans.
Each recipe is made using Tilda brown and white rice to encourage caterers to put new recipes on school menus, and help feed both their own students and impoverished school children around the world.
Coggins concluded: "Tilda has pledged to donate a meal to a child in need with every bag of Tilda brown and white rice sold.
"We're proud to have already donated over 36,000 meals through our partnership with Mary's Meals, and our hope is this new Tilda Together recipe book will enable us to donate thousands more, as well as encourage school children to embrace life in all its flavours by exploring the diversity of cuisines from around the world."