Two school chefs advance to SCOTY 2020 National Final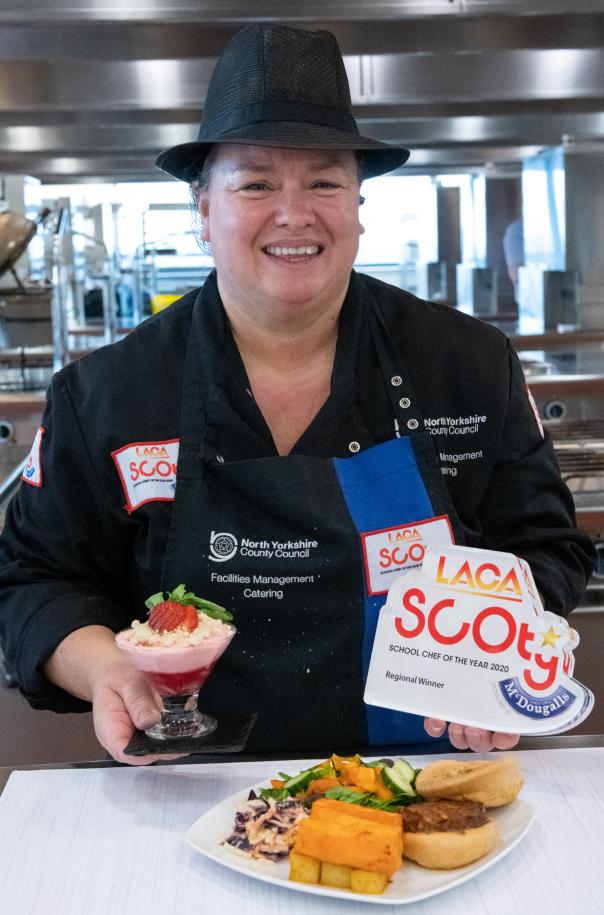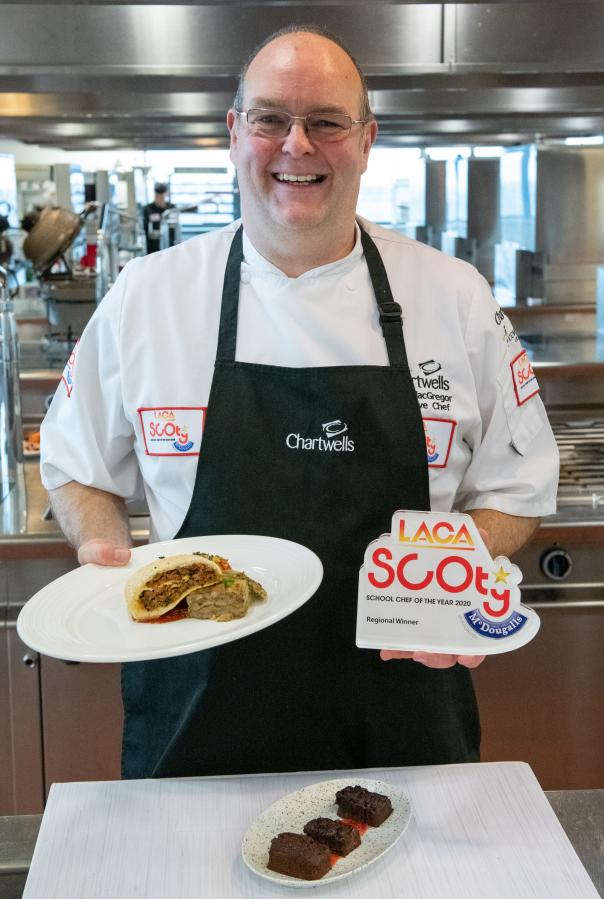 09 Jan 2020
Two school chefs, from York and Newcastle, have qualified for the LACA School Chef of the Year (SCOTY) National Final after winning their regional heats at Barnsley College.
The regional winners were Becky Crossley (Yorkshire & Humber Regional Final) and Gavin MacGregor (North East & Scotland Regional Final).
The chefs had 90 minutes to prepare four portions of a main course and a dessert suitable for 11-year-olds in school. They had a maximum spend allowance of £1.30 for the cost of a single meal.
The two chefs have secured a place at the SCOTY National Final, which will take place on 5 March. 
Organised by the LACA – The School Food People and sponsored by McDougalls, owned by Premier Foods, School Chef of the Year is the education catering sector's premier culinary skills competition. 
Crossley is employed by North Yorkshire County Council and is based at York High School in Acomb, York. Her main course was an eboracum burger with York tower potatoes, Yorkshire coleslaw and salad – a Yorkshire twist on a classic burger served with lightly spice potatoes, coleslaw and salad. The winning dessert was strawberry minster mousse – a light strawberry mousse with a layer of fresh strawberries and jelly topped with a crunchy crumble topping.
MacGregor is a regional support chef from Newcastle Upon Tyne. His main course dish was Italian beef stromboli – Italian beef stromboli served with spinach frittata and roasted pepper stuffed with Mediterranean vegetables followed by a dessert of assiette of brownie – a trio of brownies – beetroot, carrot and orange brownie served with strawberry compote.
The two regional winners join Holly Charnock, who won the North West crown in December 2019. Ten finalists will qualify for the SCOTY National Final by winning their Regional Finals and the two remaining finalist places will be 'wildcard' entries that are selected by the judges.
The 2019 SCOTY winner was Steven Cross from Park Community School, Hampshire. He was one of the 'wild card' entries for the final and he went on to claim the national crown.
The 2020 SCOTY champion will receive a £1,000 cash prize and the LACA 2020 School Chef of the Year trophy. They will have the opportunity to attend high profile catering events and a work experience trip. The second place will win £500 and third place will get £300 respectively.
Commenting at the start of the 2020 Regional Finals, LACA national chair, Stephen Forster said: "There is no secret formula to succeeding in the LACA School Chef of the Year Competition. It just requires school chefs with passion, dedication and oodles of culinary skill mixed together with delicious, nutritious dishes prepared with creativity and flair.
"Every year, this competition allows us to demonstrate to the wider world both the professional expertise of today's school chefs and the excellent meals they prepare tirelessly every day in schools across the country."