'Veg Pledge' extends its call to Scottish foodservice and Government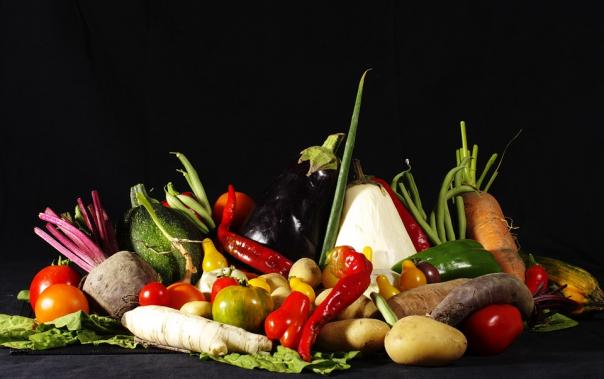 25 Oct 2017
The Scottish foodservice industry has been told that Scotland could lead the way in vegetable production if it helps the nation embrace national guidelines on vegetable consumption.

The call came from campaign group Nourish Scotland speaking at the National Vegetable Summit in Edinburgh yesterday (24 October).
The summit was held as part of 'Peas Please', a wider UK initiative to get people to eat more vegetables.
Nourish Scotland highlighted predictions from experts that said the nation's market could grow by 60% if Scots were to eat "just one extra portion of veg per day".
It added that vegetable growing in Scotland has increased by 25% in the past ten years, but an "obesity epedemic" in the country means the market is not benefiting as much as it could.
Pete Ritchie, executive director of Nourish Scotland, said: "Our failure to eat enough vegetables is a national health crisis.
"Five a day is one of the most recognised health messages in the world. But we're still not doing it. In fact, the majority of adults in Scotland manage to consume little over half the recommended daily allowance of veg.
"We recognise that to achieve change, it is a collaborative effort between chefs, retailers, producers, educators, local authorities and consumers and so we are calling on you all to support this initiative and help Scotland lead the way to a healthier nation."
Yesterday, industry leaders; BaxterStorey, Bidfood, Sodexo, Mars Food, Nestle UK and Greggs all made pledges to contribute to and support the improvement of the nations diet.
The Scottish Government also pledged to help the iniative with its new 'Fruit, Veg & Potato Industry Leadership Group' which it says will capitalise on market opportunities and grow the sector whilst also trying to drive increased consumption of healthy Scottish produce.
Its new food and drink industry strategy, Ambition 2030, aims to double the turnover of the industry to £30 billion by 2030.
In addition to this, the Scottish Government has also pledged to extend and expand the Soil Association's Food for Life programme with more than £1m extra funding over the next three years which it says will increase the amount of locally-sourced and produced food in Scotland's schools.