Veggie Run campaign recognised as 'Veg City Champion' at Urban Food Awards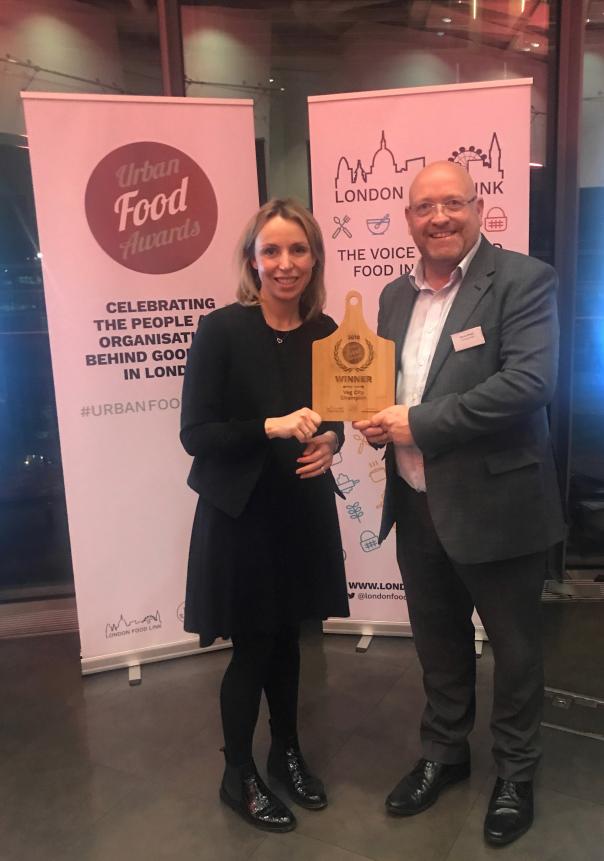 28 Mar 2019
Havering Council's Veggie Run campaign has been recognized as the 'Veg Champion' of London at the Urban Food Awards.
The award 'highlights' the borough's effort to encourage more children in the capital to eat increased amounts of vegetables.
Cllr Robert Benham, children's services, learning and education, said:  "The continued recognition for Veggie Run is a great achievement for Havering Council. To be recognised at a London-wide awards and by London Food Link who are successfully encouraging more children to eat increased amounts of vegetables, is a great accomplishment.
"Veggie Run has seen more parents opting for healthy school meals for their children in our primary and secondary schools. With the help of our sporty partners such as West Ham United Foundation, Stubbers Adventure Centre, Everyone Active and Quorn, we have also been able to provide pupils in Havering with increased access to sporting opportunities."
The awards are endorsed by The Mayor of London and London Food Links to recognise the enterprises, initiatives and organisations bringing 'good food' to London's table.
Since HES Catering Services launched Veggie Run across Havering schools in April 2018, healthy school catered meal uptake has increased by 14% throughout the borough, which has led to approximately 300,000 fewer pack lunches being consumed.
The Veggie Run app has now been downloaded over 22,000 times.