VIVA launches flavoured milk giveaway for schools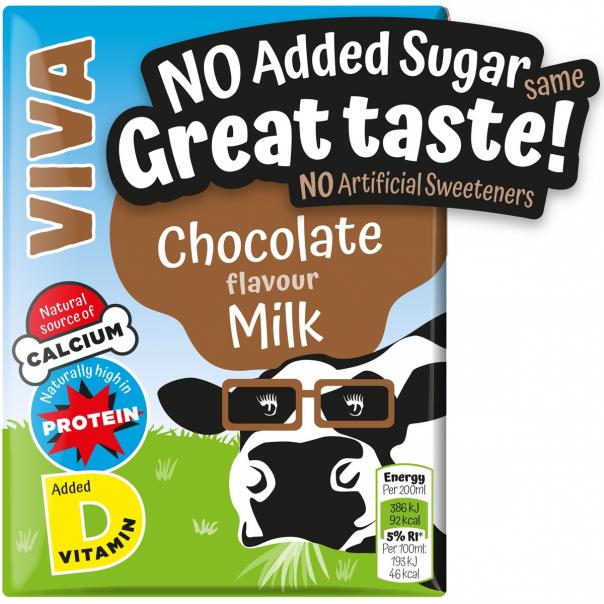 12 Nov 2020
To celebrate the launch of VIVA's no added sugar range, it's giving ten schools the opportunity to win ten cases of the drink.
To enter all schools have to do is visit the Lakeland Dairies website and enter their details. The ten winners will be selected at random when the competition closes on 4 December and the winning schools will be contacted to arrange the delivery of the prize.
The milk is available in three flavours, including chocolate, banana and strawberry. Each flavour is school compliant and packed in a single-serve 200ml carton with a paper straw.
Paul Chmielewski, head of marketing and international at Lakeland Dairies, said: "Milk is great source of calcium for growing bodies, and we know a lot of children really enjoy flavoured milk.
"We wanted to produce the best tasting no added sugar flavoured milk on the market and we were simply not prepared to compromise on taste. We are delighted that children agree - with a whopping 74% of kids choosing VIVA No Added Sugar milk as their favourite."
The flavoured drink is made with semi-skimmed milk from 100% family farms, the milk is also low in fat and suitable for vegetarians. The individual packaging supports healthy school lunches under the new Covid-19 restrictions.