Wales Regional Chair Judith Gregory makes Public Sector Most Influential Top 20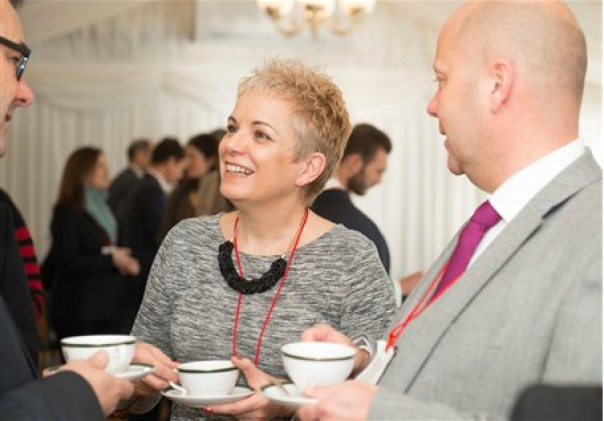 13 Dec 2017
Cardiff Council's Judith Gregory has been named in this year's top 20 list of the most influential public sector people in catering.
The PSMI list, created and published by Cost Sector Catering Magazine, celebrates the leading influencers, opinion-formers, movers and shakers in the sector.
The 2017 top 20 was formally announced at a lunchtime event held in the House of Commons on Tuesday (12 December).
Gregory, chair for LACA's Wales Region, said: "I am incredibly surprised, but absolutely thrilled to be named as one of the UK's top 20 public sector most influential people in catering.
"There are numerous people working in public sector catering with many years of experience, knowledge and expertise, so to be recognised is a huge honour.
"Over the last three years, Cardiff's multi-award winning School Holiday Enrichment Programme has achieved national recognition as leading the way in holiday eating provision. This acknowledgement by the judges is testament to the hard work and commitment of the partnership team."
The School Holiday Enrichment Programme - known popularly as Food and Fun – is a project which provides an element of education, sporting activity - provided by Sport Cardiff - along with good-quality, healthy meals, delivered in a safe, nurturing, fun environment, to help reduce the isolation and hunger experienced by families in the school holidays.
Deputy leader of Cardiff Council and cabinet member for Education, Employment and Skills, Cllr Sarah Merry, said: "It is tremendous to see Judith receive national recognition for her influential work on behalf of school catering in Cardiff.
"From my many visits to the Food and Fun sessions over the years, I know how much Judith has done to help develop the School Holiday Enrichment Programme, from a small pilot scheme involving a few schools, to a service which is now supported by Welsh Government and recognised with numerous awards.
"I want to add my congratulations on Judith's fantastic achievement, and I want to thank everyone involved in working so hard in our school catering service to deliver success time and time again."
Among those joining Gregory on the prestigious list was LACA chair, Tim Blowers, TUCO chair Matt White and school meals advisor for the Soil Association, Jeanette Orrey.