Weekly Update from Stephen Forster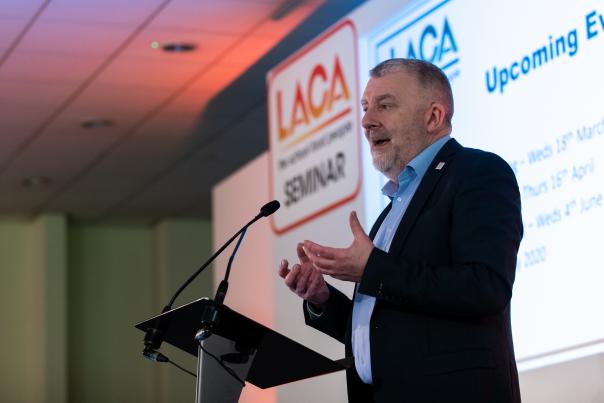 19 Jun 2020
Free School Meals have dominated the headlines this week following a letter by professional footballer Marcus Rashford who called on Government to introduce FSM for the summer holidays. Over the last few days LACA have been playing a role behind the scenes to ensure that our members' voices are heard. Ahead of yesterday's debate we wrote to the Prime Minister offering our support in finding a solution to the holiday hunger issue, emphasising that while vouchers are a useful stop-gap, they are no substitute for children receiving a hot, healthy nutritious school meal.
We believe the best solution is for the government to work closely with school caterers to explore ways of delivering a free school meals service over the summer months, and we will continue to work with the government to find ways of making this happen. UIFSM money is still in the school system and is not being used in all cases; and this could be diverted by schools to keep FSM arrangements going during the summer holiday.

We were pleased to see the government commit to feeding children and young people over the summer months, but we know that the best way to ensure hot, healthy and nutritious meals is for them to be fed by school caterers. This is an argument we have made throughout the crisis and we were pleased that so many of our members have continued to serve children throughout this lockdown period. We will continue to press government on the need to ensure a fully functioning catering service remains in place for when schools fully reopen in the autumn.
Following our last successful webinar, we are looking forward to hosting Sharon Hodgson MP on the 24th June at 2:30pm. Please make sure you are signed up so you are able to attend and ask questions. If you have any questions ahead of the webinar please send these to us at the LACA Admin email address asap to make certain we can include as many as possible during the webinar.
As always, please keep sending your good news stories to the LACA social media account using #LACAGoodNewsStory. At a time where free school meals are being so widely discussed it is brilliant to show off the hard work that our members are doing to ensure that children and young people are given a balanced daily meal.