Weekly Update from Stephen Forster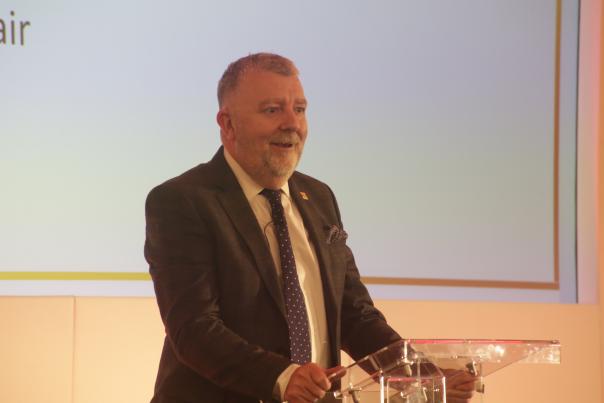 26 Jun 2020
Following on from the decision last week by the Government to create a Covid Summer Food Fund, LACA continued with our summer series of webinars. We were delighted to be joined by Sharon Hodgson MP, Chair of the APPG on School Food and the Shadow Minister for Veterans. Also on the panel were Jacquie Blake and Kate Evans.
During the webinar, Sharon outlined how important school meals and free school meals are to her, as well as families on low incomes. This has been all the more important during the pandemic. Echoing comments that she has made in the past and those shared by LACA, she noted how important these meals were to poorer families, and increasingly as we face an economic downturn, more children will become entitled to free school meals and will rely on these meals to eat. This was confirmed by one of our panellists and LACA Board Member, Kate Evans, who emphasised how important a school meal is, by discussing the rising levels of FSM eligibility in Derbyshire, which before March was 19,000 and after 6 weeks of the crisis over 700 families became eligible. She also discussed reports of people buying clothes from the supermarket with their vouchers instead of food. These anecdotes were echoed in the comments section of the webinar chat.
Sharon also recognised that there were problems with the school voucher scheme, including ensuring that the vouchers were used for healthy food. She expressed her happiness that the vouchers were extended for the summer holidays, something that Labour had been pushing for. However, she recognised that people were concerned about school kitchens not opening in light of the voucher scheme and referenced the fact that people would prefer to continue receiving money. Sharon reassured us that she has always campaigned against monetising free school meals and asked us to keep campaigning on this. She emphasised that all Labour MPs (and MPs across the House) agree that children should keep getting their meals served by their providers. This is a point that we have been making vocally in recent weeks, especially when speaking to Parliamentarians and the Department for Education.
As we have set out every week, LACAs key goal throughout the crisis has been to feed vulnerable children and the wider community, which is why we pushed for community hubs to be set up in schools. However, we also want to protect the school meals industry and their employees. As we transition out of the lockdown, LACA are turning their attention to the renewal of the school food industry, with a focus on ensuring that the vouchers are temporary so that our 100,000 strong workforce has a job to go back to in September. Part of making this case is highlighting the fact that school meal vouchers do not guarantee that a child will get a meal, nor that the meal will be healthy. Only a meal, served at schools can ensure that as many children as possible will receive a hot, healthy and nutritious meal. We were pleased to hear that Sharon fully understands this.
Over the coming months we will also be making the case for extending UIFSM to all primary school children in order to ensure that as many as children as possible receive a healthy meal. As Sharon so articulately said a ready meal from M&S is just as unhealthy as one from Aldi. In other words, regardless of wealth children are still likely to eat unhealthy meals as those from deprived families. However, we will also continue to make the case for increasing the amount of money awarded for UIFSM, which we think should be £2.51 a figure we asked Sharon to support ahead of the next budget.
It was great to see over 150 people join yesterday's webinar and we look forward to seeing many more of you next week when we host Alex Norris MP, the Shadow Minister for Public Health.
As always, I urge you to share your good news stories with us on social media through #LACAGoodNewsStory.