Wolfenbuttel pays tribute to Manchester victims on SCOTY visit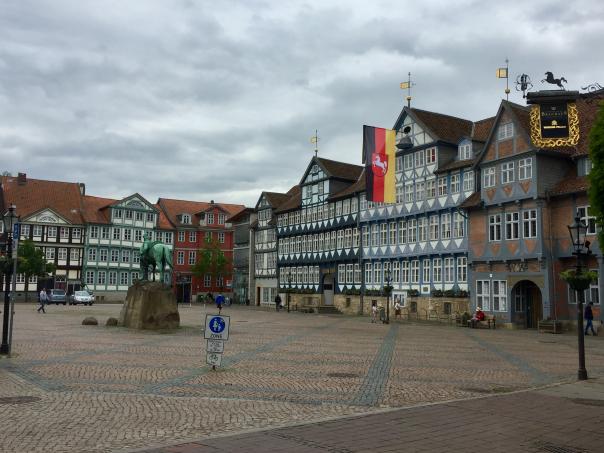 31 May 2017
The town of Wolfenbuttel, Germany paid tribute to those who were injured and lost their lives at last week's Manchester bombing by flying black runners with the town hall's German flag as LACA's School Chef of the Year 2017 visited the area.
Tracy Healy, from Ravensthorpe Juniors, Dewsbury in West Yorkshire, noticed the tribute during her visit to the German town as part of her prize for winning the School Chef of the Year 2017 competition.
Stuart Long, MKN UK's sales & marketing director and SCOTY visit host, has passed on his thanks to the Mayor of Wolfenbuttel.
He said: "This was hugely appreciated by my colleagues that a small town in Northern Germany should recognise, respect and show a shared grief in this way. It meant a great deal to my guests that the empathy and support is felt and shared around the world."