Working Options in Education - national programme encouraging students into the industry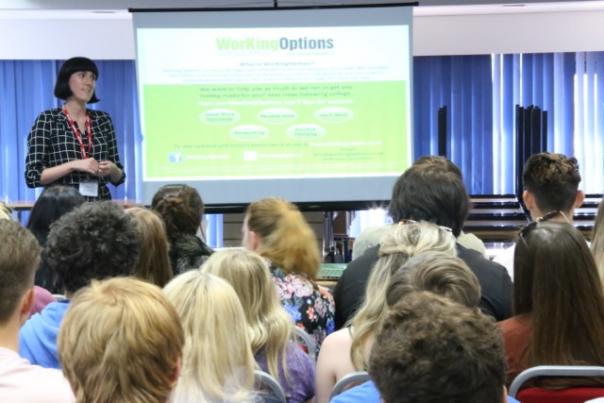 25 Oct 2017
Developed by the charity Monkey Business Foundation, Working Options in Education is a national careers programme designed to encourage 16-19 year olds into the food, drink and grocery retail industry.
Through free "motivation and information sessions" hosted in state sixth form colleges around the country, the volunteer-led scheme hopes to "engage, inspire and motivate students to realise their full potential and to consider employment opportunities" across the sector.
Spanning "all parts of the industry, all disciplines and levels in a company," the organisation currently recruits nearly 300 volunteer speakers from the food, drink and grocery retail industry, including Leila McKenzie of Loft Talent Acquisition, who said: "I decided to volunteer for Working Options because I believe in trying to give back wherever possible.
"It's sad to think that there are fewer graduates and young people choosing this industry as a career path and I think it's important for us to raise awareness so that we continue to see strong talent coming up through the industry ranks for the future." 
Another volunteer, Lawrence Trust, managing director at Finsbury Food Group added: "I volunteer as a speaker with the Working Options programme for the simple reason that if someone had told me more about the ins and outs of working life and careers - that I have since experienced and found out - it would have been great!"
Working Options in Education claims that it has "reached over 5,000 young people" with "88% of students saying they felt positive or extremely positive about life after college after taking part."
For more information or to volunteer, visit: www.workingoptions.co.uk/volunteer.