World Food Programme supports children without school meals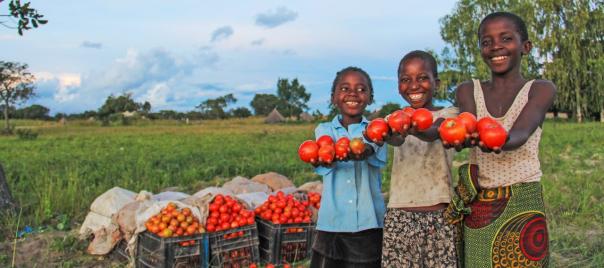 26 Mar 2020
More than 320 million children, according to the World Food Programme (WFP), are without school meals due to schools closures over Covid-19.
The World Food Programme is a humanitarian organisation that delivers food assistance in emergencies. One in nine people in the world still do not have enough food to eat. The World Food Programme is committed to reducing hunger, achieving food security and improving nutrition by 2030.
Thirty-seven countries where the World Food Programme implements feeding programmes have reported partial or full closures of schools. This means nine million children are no longer receiving their school meals.
According to the World Food Programme, this is having a detrimental effect on these children and families who are reliant on a nutritious meal each day to survive.  Without the school meals some children will lose the protection of vitamins and micronutrients.
Carmen Burbano, director of school feeding at WFP, said: "This pandemic is having a devastating effect on school children around the world, particularly in developing countries.
"For children from vulnerable households whose only proper meal is the one they get at school, this turn of events is calamitous. We can shift to online learning, but not online eating. Some solutions are needed and that's what we're working on."
The World Food Programme is working with governments to ensure schoolchildren and their families continue to receive support during the Covid-19 crisis. In countries where schools are open it is 'essential' that hygiene and food safety standards are followed to reduce the risk of infection.
In countries where schools are closed the World Food Programme is evaluating alternatives including sending rations to families, home delivery of foods and vouchers for food. In countries with high levels of poverty the take-home rations will also be available for younger siblings.  
For more information, visit: https://www.wfp.org/.